As a marketplace entrepreneur you want to give your new digital baby every possible chance of success. One of the most powerful weapons in your arsenal is to launch your marketplace with a detailed go-to-market strategy in hand.
What is a go-to-market strategy?
A go-to-market (GTM) or market activation strategy is the game plan that outlines how you are going to use the resources at your disposal (team, budget, tools, skills) to sell your unique value proposition to a specific audience and in the process gain competitive advantages and/or create network effects that will grow your marketplace. 
What it is not:
Marketing vs go-to-market-strategy. Marketing strategy is an ongoing activity aimed at growing competitive advantages over time, while go-to-market strategy outlines how you will successfully introduce a new product or service to an existing market or expand into a new market. As such GTM is a subset or the ignition of your marketing strategy.
Business plan vs go-to-market strategy. GTM forms part of the more comprehensive business plan. Business plans are long-term focused and also include many other aspects like detailed financial forecasts, legal and organisational structures, team and founder profiles, use of funds breakdown, and more.
Why do you need a go-to-market strategy?
It increases your chances of success and decreases your costs by minimising wasted resources. It also provides structure and focus for your team. And of course, because Guy Kawasaki said so. Jokes aside, most investors will want to link their investment to an agreed-upon market activation strategy.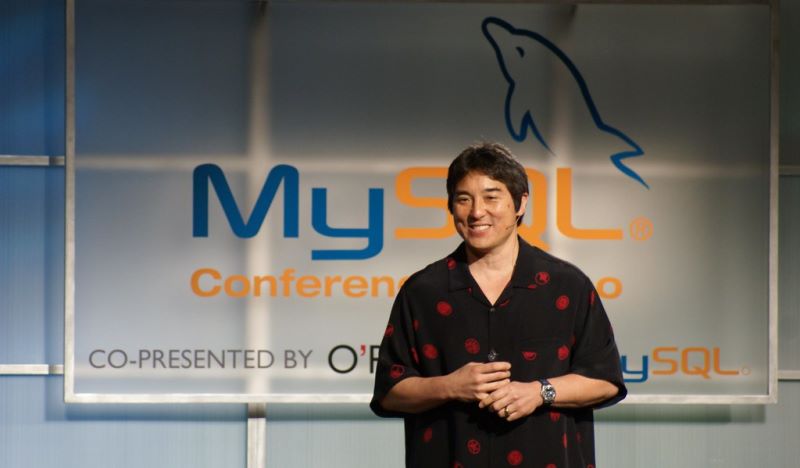 Setting up your go-to-market strategy
Start by defining your target market and ideal customer personas. Use published market research, pre-launch promos and surveys to learn more about your target audience. The more you know, the better you can sell your product.
Understand the difference in size between your:
Total Addressable Market (TAM) – the total number of customers in a market multiplied by their average annual spend.
Serviceable Available Market (SAM) – the total number of customers who could potentially buy your product (taking into account competitor market share and consumer preferences) multiplied by their average annual spend.
Serviceable Obtainable Market (SOM) – the total number of customers who would realistically buy your product (taking into account your reach based on current resources) multiplied by their average annual spend. 
If you don't go through the TAM, SAM, SOM exercise, you may just launch in a market that can't support your product offering. In general, starting off with just a portion of your SOM market, the so-called pocket approach, is a wise way to start testing your product-market fit without risking your wider brand exposure.
You will need to do a detailed competitor analysis using a framework like SWOT or PEST. This will give you the necessary insights to create unique selling points that differentiate your marketplace and which can develop into competitive advantages.
The next step is to clarify your value proposition. What problems are you solving and how  are you solving them? This is closely linked to making sure you have product-market fit. This is a biggie, since lack of product-market fit is the number one reason why startups fail. Minimum viable products (MVPs) and rapid iteration cycles have been proven to be highly effective in validating product-market fit for marketplaces.
It is important to map out the customer journey so that any potential friction points can be identified and resolved. The customer journey should also form the basis of the MVP version of your marketplace. Having an experienced UX team on your side will help a great deal at this point.
The above items will determine the nature of your business model: B2C, B2B, P2P etc. Once you have chosen a suitable business model, it's time to identify potential revenue streams and a pricing structure. Don't take this lightly; your monetization strategy should be reflected in the flow of value to all users of your marketplace.
Your chosen tech stack have implications for your marketing, sales and development functions. For one, you will need to make sure your in-house teams have the right tools to execute on their part of the go-to-market strategy. Not sure if you should take care of a function yourself? The rule of thumb is usually, if it's not a core function, outsource it. 
One very important tech consideration concerns the actual building of your marketplace. You will need to decide if you will be using an in-house team, an online marketplace builder, or an experienced development agency. Just remember, your choice may have far-reaching implications for the quality of your payment or shipping systems, and your user onboarding process, which are all key to a successful market activation.
The penultimate step in the setup process is to choose suitable marketing and sales channels. Whether your approach will be marketing or sales intensive will be influenced by your business model (B2B, B2C, P2P), the nature of your target market (where do your customers congregate), and the complexity of the product. An omnichannel approach may be appropriate in some instances. Broadly speaking there are the following direct and indirect market activation channels to choose from.
Direct market activation channels
Advertising and PR
Includes pay-per-click and display ads on search engines like Google and social media platforms like Facebook, affiliate marketing, event marketing, experiential marketing, and out-of-home advertising (outdoor billboards etc). This channel is very effective at driving conversions at the bottom of the customer funnel.  Due the cost advertising that can quickly escalate it is important that landing pages are super-optimised for conversions.
Direct mailing
Despite its age, email still offers one of the highest conversion rates. Use newsletters, product updates and promotions to create brand awareness and nurture prospects. The clever use of interstitials (popups) on your site are proven mailing list growers.
Your marketplace itself
Use technical SEO and content marketing to drive organic traffic to the top of the customer funnel. Relevant and useful owned media like videos, podcasts, information hubs and blogs, as well as user generated content like reviews, can contribute substantial traffic over the long term. A big caveat is that your marketplace UX needs to be top notch in order to wow the incoming visitors and convert them into repeat users.
Third party platforms
Social media channels like Facebook groups are ideal since members may have a common interest that is aligned with your marketplace offering. Another option is to incentivise influencers such as bloggers and industry figures who have substantial online followers with free access and exposure in return for their endorsements.
Direct sales teams
If you are selling complex products like SaaS you will probably need expert sales people. This can be done either in-house or by outsourcing to relevant partners. Adding a customer success component will help with retention, which tends to be much cheaper than acquiring new customers 
Indirect market activation channels
Partnering with other companies
Look for companies whose customers are likely prospects for your own products or services. A mutually beneficial relationship can be built on commission, sponsorships or value added to the partner company's offer. Food classification platform, Spoon Guru, uses AI and machine learning to connect retail products and restaurant dishes with consumers based on dietary requirements, food preferences, medical guidelines and governments regulations. This helps Tesco's customers make healthier choices, stay ahead of emerging food trends,  foster closer customer relationships, and increase sales.
Piggybacking on another platform 
Targeting another platform with a similar audience can be a quick way to grow your marketplace. Airbnb employed a notorious hack to draw browsing guests away from Craigslist to their own platform by creating an application that automatically uploaded a link to Craigslist after renters posted their information on Airbnb.
A more benign form of piggybacking also involves Airbnb. Service platforms like bnbLord have sprung up to provide value added services, like professional photography and cleaning to Airbnb hosts. It creates a symbiotic between the two platforms; the better Airbnb does, the better the complementary service platforms do, while Airbnb benefits from the added value to its users.
Value-added resellers
In this scenario your marketplace or some of its features get bundled with other software. This can also take place as a white label solution where another platform licenses and rebrands your functionality. A third scenario would be outright acquisition as part of an exit strategy.
What kind of support services are required for your market strategy? Not having a customer success solution or onboarding system in place, for example, may undo all the hard work of your marketing team. Fortunately for cash-strapped startups, AI chatbots and knowledge bases have made this a bit easier to manage.
Need help aligning your marketplace development road map with your go-to-market strategy? CobbleWeb has a sterling track record of helping marketplace startups reach their full potential. Get in touch for expert advice.
Go-to-market elements for success
Chicken or egg? 
One of the most important elements for a successful market activation is growing the right side (demand or supply) of your platform first. For a marketplace that means stocking the shelves with enough sellers to ensure there's sufficient options for buyers. 
Don't wait too long before driving buyers to your platform, otherwise sellers may abandon your platform forcing you into a liquidity conundrum. Well-executed review and rating systems are good ways to build trust between buyers and sellers and create the network effects that generate more traffic
It is important to follow the sharing economy principle of first giving before asking towards both buyers and sellers. By solving real problems and adding lots of initial value, stickiness is created, meaning that users are more likely to return. Free or low-cost delivery options and personalised content can help make buyers more sticky.
Team
Finding the right people can be one of the biggest challenges for implementing a go-to-market strategy. While a marketing team usually drives marketing strategy, a go-to-market strategy requires close collaboration between product, sales, marketing and even FinOps teams. A strong internal team allows you to be very reactive to market conditions and consumer behaviour and increases your chances for success.
Know your Goals from your Objectives and Key Performance Indicators
Go-to-market strategies should have very clear milestones within a fixed timeline. That is best managed by defining a hierarchy of goals, objectives, and key performance indicators. Be careful though; confusing them can put your whole go-to-market strategy in jeopardy.
Goals are focused on the long-term results of all activities combined, e.g. achieve break-even after 12 months. They should be closely linked to your vision. 
Objectives are the specific measurable targets that contribute to those goals, e.g. grow subscriptions by 20% every month. The various teams within your organisation will have different objectives, but they should all work towards common goals. Marketplace objectives have to take both sides of the platform into account. That could mean lead generation and sales on the supply side (sellers) and traffic and engagement on the demand side (buyers).
Key performance indicators (KPIs) are the critical success factors (strategies) that help you achieve your objectives, e.g. generate 10,000 website visits per day. 
Objectives and KPIs should always be SMART:
Specific – use concrete numbers
Measurable – you should be able to track your performance in real terms
Attainable – make them challenging but not impossible to achieve
Realistic – take into account your resources and any obstacles
Time-bound – without a time frame there's not enough motivation to reach them
While objectives usually remain constant, KPIs are more fluid; they answer how you will reach your objectives. KPI strategy should be constantly tested against performance metrics to increase your chances of successfully reaching objectives and goals.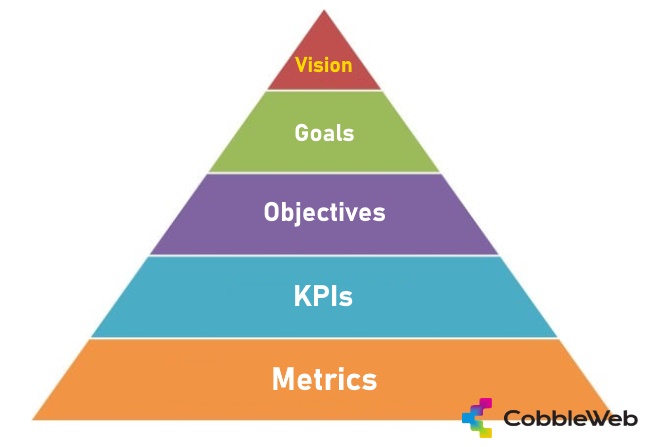 Metrics are quantifiable measurements that show how well your KPIs are doing, e.g. the actual number of daily website visits. Figuring out which metrics to track can be tricky for first-time marketplace entrepreneurs. Chasing the wrong metrics down a rabbit hole can put paid to your marketplace dreams very quickly. 
Fortunately, the AARRR framework, also known as Pirate Metrics, helps to give better context to metrics by linking them to the customer funnel: acquisition, activation, retention, referrals, and revenue. This makes it easier to decide which strategic metrics ( e.g. customer acquisition cost, customer lifetime value, churn rates) or operational metrics (e.g. ad click-through rates, website visits, newsletter open rates) should be focused on.
Streamline your sales, marketing, and customer success teams
The Revenue Operations (RevOps) framework removes silo mentality and operational inefficiencies within an organisation by joining key functions of marketing, sales, and customer success into a holistic unit focused on revenue growth.
Traditionally each team would take care of a narrow segment in a linear process. The marketing team would look after branding, lead generation and user acquisition in the first phase of the customer lifecycle, followed by the direct sales team driving conversion and revenue generation, and finally customer support would take care of after-sales service and churn mitigation. This fragmented approach leads to suboptimal business outcomes.
Changes in customer expectations across all stages of the customer journey has created a need for closer collaboration between teams. By sharing information within a single RevOps team or using tools that integrate data between teams, a 360-degree customer view is created. This makes it much easier to anticipate and deliver on the needs of customers. RevOps thus drives better revenue growth as a result of a sharper focus on goals and objectives.
A marketplace go-to-market case study
Treatwell, a UK-headquartered hair and beauty marketplace boasted 10m users and £84 million sales in 2016. That is a long way from their humble beginnings in 2009 when founder and CEO, Lopo Champalimaud, got irritated when he could not book a massage after normal business hours. Under its initial name of Wahanda, the platform expanded from its base in London to 12 European countries, including five acquisitions of competitors, within just 18 months.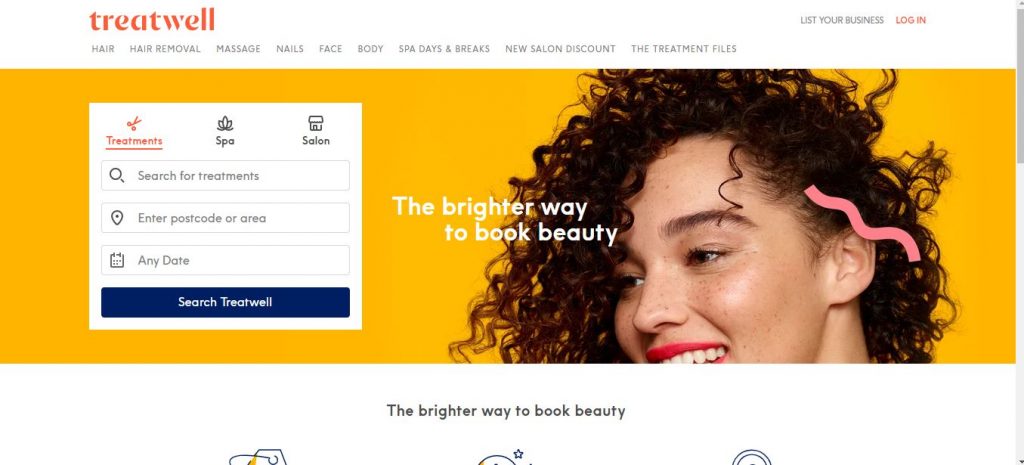 That performance means that Treatwell did a few things right when it came to its multiple launches in new markets. It all started with identifying a real pain point for consumers – not being able to book a treatment when you wanted to. At that stage you couldn't search review sites like Yelp for specific treatments, check availability, or see salon menus either.
Champalimaud and co made sure they had a very good understanding of their target market. The opportunity was vast. Despite a £87 billion hair and beauty services industry in Europe, less than 5% of the market was online. Most women still booked hair and beauty appointments via phone, text, or walk-in. The market was also incredibly fragmented, with tens of thousands of suppliers of which beauty chains made up less than 3%.
Their first strategy was to make sure the platform added lots of value on both sides. Salons joined to gain access to the custom reservation management and loyalty software, with additional business from new clients a secondary consideration at that stage. Customers flocked to it, because it made it easier to search for special offers on treatments and quickly find availability based on time and location.
By making it possible to book anywhere and anytime, and simultaneously help grow the market for hair and beauty salons, Treatwell started transforming the industry. Today more than 50% of bookings on the platform are made outside of regular business hours, and 20% are made within three hours of the appointment. Salons also win with 15 – 20% more traffic being driven their way. This win-win situation made it possible to develop successful revenue streams based on salon subscriptions and commission on appointments.
Those were not their only go-to-market strategies though. A lot of time was spent on creating a knowledge base that could drive traffic to the platform. For tips, advice, or inspiration clients can visit The Treatment Files or search The Treatment Guide, Treatwell's A-Z guide to beauty. Three quarters of the platform's search traffic is now organic.
Direct traffic and brand recognition was actively promoted by OOH marketing in the  London Underground. Treatwell currently gets a massive 38% of its traffic from direct sources.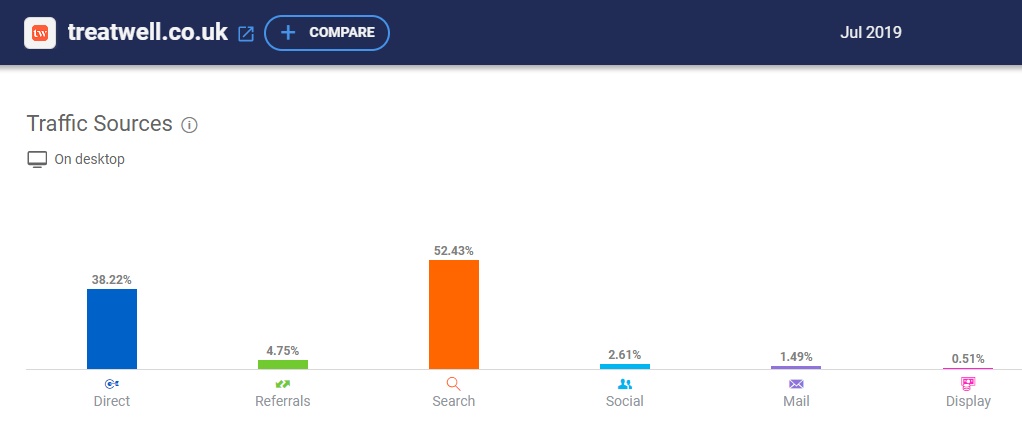 Other strategies included campaigns that incentivised the leaving of reviews which of course pushed user-generated content and network effects. Customer acquisition and retention was targeted with promo vouchers at the beginning of market activation and then scaled down to avoid damaging  the brand's luxury positioning.
Treatwell also made sure to outsource marketing tasks that were not part of their core competencies. Although they were quite adept at digital media marketing they realised they needed outside experts for traditional media buying and planning like TV ads. 
The platform continues to differentiate itself on multiple layers. On the surface it changes brand colours with every season, while under the hood it continues to be obsessed with data and the hyper-local strategy that brought it so much success.
"Part of our growth is attributable to not being afraid to change direction if we believe it is the right thing for the business."

Treatwell CEO Lopo Champalimaud
---
A go-to-market-strategy is not static. Many of the above-mentioned variables will not be immediately clear when you start out. That is why it is so important to build a culture of constant measurement and improvement into your marketplace development. Following a lean Build-Measure-Learn approach based on MVPs, rapid iteration cycles, and user feedback loops has been proven to be highly effective in fine-tuning your marketplace go-to-market strategy.
CobbleWeb has a proven history of developing high-performance online marketplaces. Get in touch to find out how we can help translate your marketplace idea into a successful reality.