Competitive advantages make it difficult for your competitors to step into (and stay in) the ring with you. You can make your online marketplace even more unassailable by turning early-stage competitive advantages into long-term defensive moats.
Uncovering and exploiting potential competitive advantages are key to creating a sustainable growth path for your marketplace. It is what made Airbnb, Amazon, Etsy, Upwork and eBay the giants they are today. In this post we explore some of the areas that successful marketplace entrepreneurs have mined for leverage over their competitors.
The fundamental basis of above-average performance in the long run is sustainable competitive advantage.

Warren Buffet
A high barrier to entry
Marketplaces may be the most scalable growth engines the business world has ever seen, but building them demands a lot of effort, resources and skills. It's not easy or cheap to: 
come up with the right revenue streams and business models
sort out demand generation and vendor acquisition 
design two-sided platform architecture
prove product-market fit
integrate multi-vendor payment and shipping systems
And that's just the basics – aspects like technical SEO, UX/UI design, and review mechanisms add further complexity.
This high barrier to entry is one of the reasons why marketplace platforms can be so much more profitable than single vendor e-commerce sites. To be truly successful though, you need the right resources (team, finance, etc) to create competitive advantages that are difficult to replicate within your chosen vertical. 
Let's be honest, if it was possible to put a winning marketplace together with a £3,000 off-the-shelf DIY template we'd all be rolling in the dough like that Amazonian Croesus, Jeffy B.
There is no I in Team
Ask any Silicon Valley VC what their prerequisites for funding a startup are and team quality will make the top three every single time. That doesn't mean that you should have every single C-level position covered on a bootstrapped budget. Investors simply want to know that founders and their teams or partners have the necessary complementary skills and experience to grow their investment. Getting your team mix right is the first step in creating a powerful competitive advantage. 
Your employees are your company's real competitive advantage. They're the ones making the magic happen.

Richard Branson
Some key characteristics of a successful marketplace startup team:
Subject expertise. Someone who understands the competitive landscape and consumer challenges (usually one of the founders).
Operational nous. A project manager who gets things done. Superb organisational skills. Follow up and follow through form their mantra.
Visionary leadership. A leader who can map out the road to success and create buy-in from all stakeholders (usually the CEO).
Product insight / technical experience. Startups should use an experienced development partner unless the founding team includes people with a software development background. 
Growth hacking skills. Someone who can sell Crocs to Anna Wintour. Knows how to scale sales and marketing activities for high-growth demand generation and vendor acquisition.
Financial acumen. The numbers wo(man). Can handle financial modelling, tracks the right metrics (e.g. burn rate, churn rate, LTV, ARR, CAC) and is adept at resource allocation.
Customer advocacy. Someone needs to be a champion for your marketplace customers, whether through engaging UX/UI design or brilliant customer service.
Amazon's 14 leadership principles offer a handy way to measure how your team's leaders are performing. The higher the quality of your leadership the easier it will be to turn your team into a competitive advantage.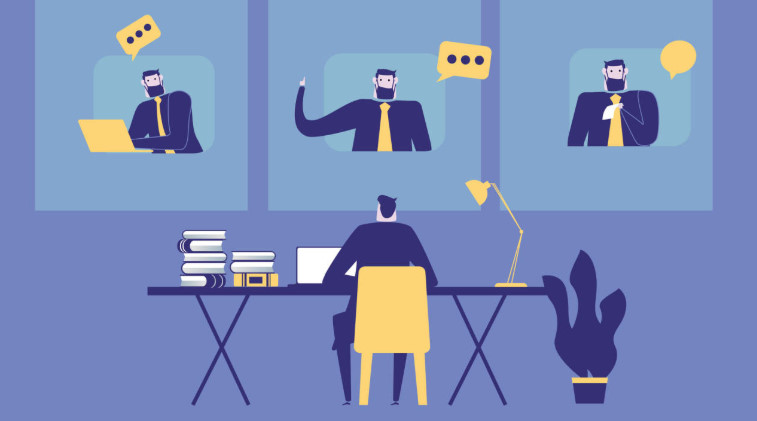 An innovative team model can also provide your marketplace startup with a competitive edge. Etsy runs the world's largest arts and crafts marketplace with a partially distributed team – their 1,000 employees either work from one of the company's ten international office locations or from home. Freelance marketplace, Upwork, has acquired 12 million freelancers and generates revenue of $300 million (2019) with the help of a mostly remote workforce.
The main advantages of a distributed organisation is that it gives you access to a wider and deeper talent pool at a better price point. Building and managing a remote team can be challenging though; certain skills and conditions need to be in place.
Don't underestimate the impact of team culture. Promoting values like continuous learning, transparency, community, a commitment to diversity and user centricity have driven many startups to the top. Vice versa, WeWork's well-publicized woes is a good example of how a toxic culture can achieve the opposite effect.
The values we developed were instrumental in gaining a competitive advantage.

– John Collison, co-founder of Stripe
First mover advantage – not all it's cracked up to be
There's been a persistent myth in startup circles that being the first platform in a particular market segment almost guarantees success. Like many myths it did its fair share of damage, most memorably as one of the main causes of the 2000 dot com bubble and subsequent crash.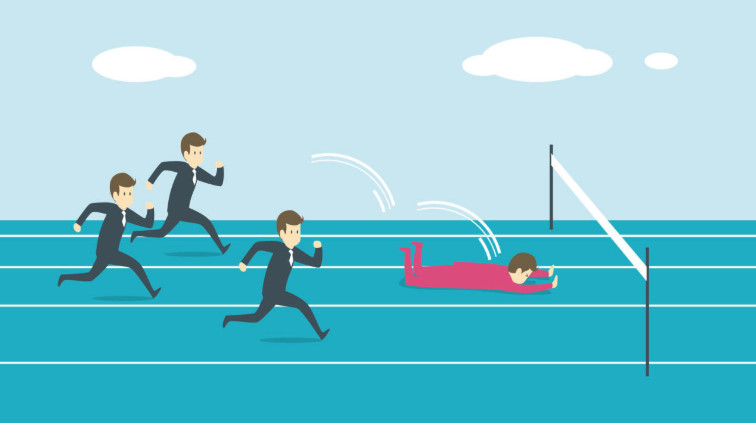 Although eBay (the first marketplace platform to implement a consumer auction process) was one of the happy exceptions, digital history is littered with pioneers that simply faded away. 
There's Six Degrees, the first real social media site, founded in 1997. Today, very few have even heard of it. Compare that to Facebook, founded in 2004, with 1.73 billion daily active users. Book Stacks Unlimited, later known as Books.com, started selling books online three years before Amazon was launched. It also disappeared after being gobbled up by (the currently struggling) Barnes and Noble.
The numbers don't lie. Early market leaders (aka fast followers) have shown much better success rates than first movers: 8% vs 47% failure rate. Which is why Amazon sells more books than anyone else today. 
So, it's not about being the first to enter a particular market, but being the first to understand that market which gives your marketplace an advantage. But how do you do that? 
The proven recipe is to establish product-market fit. By utilising a minimum viable product and rapid iteration you will gain a better understanding of the problems your target audience face. Once you have those insights you can develop a solution that they actually want and need.
Proprietary Technology and Unique Processes
Intellectual property rights (copyright, trademarks, design rights, trade secrets and patents) can protect your marketplace from copycat competitors. This can be an expensive and time consuming process, especially if you need to register your intellectual property (IP) in multiple jurisdictions. 
Fortunately, new legal services applications like Cognition IP can help startups formalise their IP rights quicker and cheaper by using technology like artificial intelligence. Markify, a  global trademark search and monitoring platform, is another helpful tool that uses algorithms to help you avoid infringing on existing trademarks and conversely protects your trademark from infringement. 
Which intellectual property rights apply to different elements of your marketplace platform?
Website text, designs, graphics, data, layouts, and images are protected by copyright which automatically vests in your name the moment you create them. To protect your logos and other branding elements you will have to register a trademark.
In Europe, software is generally protected by copyright and not by patents. According to this UK law firm, patent protection may be possible if "the software is new, involves an inventive step, is capable of industrial application and has a technical effect". 
In the US you can patent both software and business processes. The rule of thumb is that copyright protects the actual code, while patents protect the ideas, processes, procedures, systems and concepts behind the code. 
One famous example is Amazon's 1-Click technology. It gave Amazon an advantage over competitors by allowing customers to purchase items with a single click based on pre-collected billing and shipping details. This removed a lot of friction from the checkout process, which meant lower shopping-cart abandonment rates and higher sales. Amazon's 1-Click patent was granted in 1999 and only expired in 2017, giving the company an almost two-decade competitive advantage over rivals.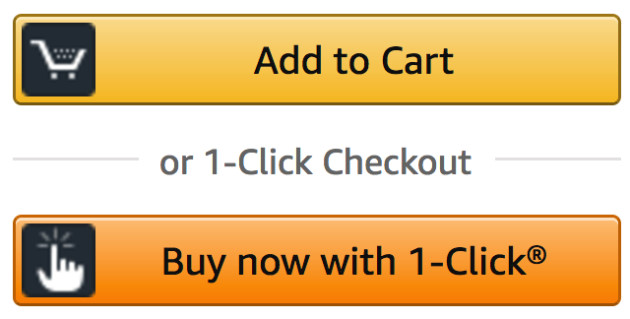 Priceline's reverse auction business model is another well-known example of this type of patent protection. Newer kids on the marketplace block are also not shy with patents. Airbnb's 53 current patents include processes as diverse as password protection systems and machine-learning assisted search.
Ancillary tools that make it easier for users to conduct their business can also form part of your IP. The Houzz marketplace has become a leader in home improvement and interior design by developing tools for its users that add lots of extra value. Customers can use a 3D floor planner and mood boards, while vendors such as architects can use specialised online collaboration, design, and proposal tools. To maintain a competitive advantage, Houzz holds patents on the software technology that supports its tools.
In both instances, copyright or patents, your software must be original to qualify for IP protection. Using an off-the-shelf website builder template means the software rights belong to someone else – you are simply licencing it to build your platform. The same principle applies to open-source solutions like WordPress – the underlying technology is licenced under a GNU General Public License with copyright vesting in the original open-source contributors.
A custom marketplace is the only way to ensure that you have full IP rights to all the software. Your software development partner usually signs both a non-disclosure agreement and a contract that transfers the software rights to an entity nominated by you. Since software is the engine of your marketplace platform, owning the rights to it can create a significant imitation barrier. Learn more
Things that are hard to copy 
Some processes may not qualify for copyright or patent protection, but could still be difficult to replicate. The quality of Airbnb's host profiles is one of the secrets of their success. The trick was to kick off with a non-scalable process – using professional photography for host property images – to ensure high-quality outcomes.
Innovative processes that gave Amazon a competitive headstart included quick and easy shipping, user-friendly return policies, and a personalised recommendation system. Since most retail marketplaces have adopted these processes and technologies today, the race is on for new technological advantages that are hard to copy.
Large marketplaces are betting on IoT (e.g. your fridge places an order when you run low on groceries), drone deliveries (being tested by Amazon), image recognition technology (Google Lens for visual commerce), computer vision, smart sensors (Amazon Go), and virtual assistants (Alexa or Siri for voice commerce) to become the next generation of hard to copy advantages.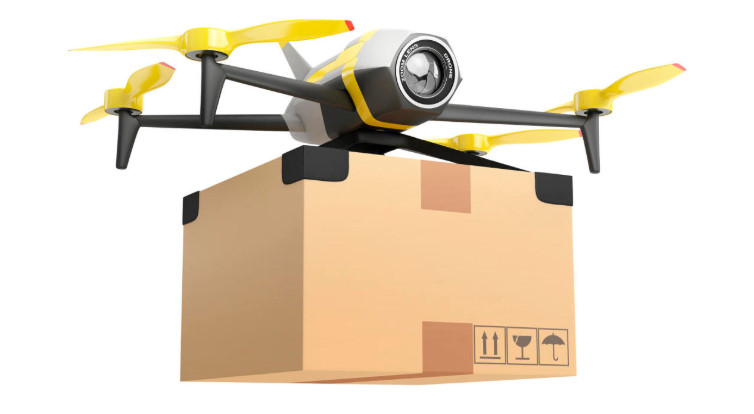 Adapt or die
Amazon may have started as an online book store, but it very quickly morphed into a virtual mall of products and services. Physical books were followed by other retail goods, web hosting, the Amazon Prime loyalty programme (free shipping and other benefits), Kindle e-readers (for e-books), audiobooks (Audible), robotics (for warehousing), video game streaming (Twitch), a virtual assistant (Alexa), smart speakers (Echo), and grocery deliveries (Whole Foods).
By keeping pace with consumer trends and staying ahead of technological advances Amazon has become the world's largest retail marketplace with additional revenue streams from cloud services, entertainment streaming and advertising. In the same vein, Airbnb went from selling budget accommodation on a stranger's couch to being a purveyor of exotic travel experiences, neatly capturing millennial aspirations in the process. 

The lesson: the better you are at analysing consumer behaviour, the more actionable insights you will have to adapt your marketplace to the needs of the market. 
Innovation is the new competitive advantage.

Julie Sweet, CEO of Accenture
Leverage your Brand and USP
Many of the most successful marketplaces turned their unique selling points or brand positioning into a competitive advantage. 
Amazon's brand was built around trust, based on its product review system, strong customer service, and efficient shipping. eBay focused on mobile transactions (it's mobile app is the world's most downloaded ecommerce app) and made click-and-collect one of its key selling points. Airbnb leveraged their brand's sense of community to create a loyal user base. 
The above examples show that making the user experience an intrinsic part of your brand can lead to a competitive advantage. The more people associate your brand with a certain level of satisfaction, the stronger your advantage.
There's no competitive advantage in being just like everyone else.

Daniel Burrus – New York Times best-selling tech futurist
Network effects 
Unique to multi-sided platforms like marketplaces, network effects can be your most powerful competitive advantage. Ensuring product-market fit will help you trigger the compounding feedback loop that makes your marketplace more valuable for all its users every time a new user joins.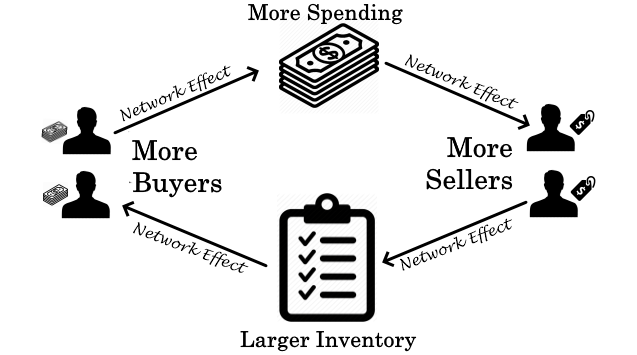 Network effects played a huge role in Airbnb's rapid growth. As hosts and guests across the world adopted Airbnb en masse as their go-to property renting platform, it created an impressive defensive moat for the world's largest accommodation provider. 
The journey to achieve network effects can be summarised in three steps: create immediate value for early adopters (product-market fit), drive engagement (amount of time spent on platform), and increase usage (frequency of transactions). Check out our article on how to grow the value of your marketplace with powerful network effects, for more details. 
Logistics
Leading marketplace companies have long used superior logistics to create a competitive advantage. The secret is that it should form part of your topline strategy and not just function as a support activity. 
Making sure that your platform always delivers the right products, at the right time, to the right customers can be a significant, if not always easy to achieve, advantage. Amazon's impressive integration of both its fulfillment centres and shipping service with its seller network is well known. Supported by excellent customer service, their logistical efficiencies have lowered delivery costs and increased satisfaction rates as well as trust, which promoted widespread adoption at the expense of their competitors.
Platforms that go the extra mile to personalise and expedite product deliveries will see their market share grow. As same day delivery, multiple delivery options (time, place, cost) and item tracking have become standard features, marketplaces have been forced to search for new ways to hold on to their logistical advantages. 
This quest for innovation has seen new technology like drone deliveries, warehouse robots, autonomous machines, and predictive inventory software become part of the marketplace landscape.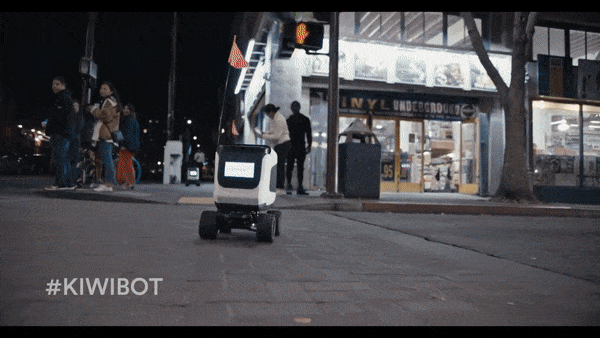 Not all marketplaces follow a centralised shipping model. Many marketplaces put the burden of warehousing and shipping products on individual sellers. That doesn't mean that the marketplace owner can't pursue a logistical advantage. 
Quality control of sellers is key to a decentralised shipping model. The better your vetting process and the tools or training you provide, the better the quality of your sellers and products. Make sellers choose your platform over competitors by providing superior:
Inventory management
Payment options
Order management
Knowledge & training channels 
Say 'open sesame' to unlock API value
It sounds counter-intuitive, but opening up your marketplace platform so that other companies' applications may interact and share information with it, can be a powerful driver of competitive advantages. Uber, Airbnb, and Alibaba have all used an API strategy to make their platforms more useful and thus become indispensable to consumers.
Just think how many ancillary services piggyback on Airbnb. Many of them use an API to synchronise their offerings with the Airbnb platform. Nestify, which provides Airbnb host management services, is one such an example. Its services, which include interior design, pricing management, guest relations and maintenance, add extra value to the Airbnb platform.
Multiply that extra value with hundreds of external service providers and you have a vast and growing ecosystem that can only entrench Airbnb's position further. 
APIs don't only provide additional value to users. They are also huge repositories of exclusive customer data. This can come in very handy when you develop new features, products and revenue streams for your platform. To put that into perspective, Amazon spent $22.6 billion and Alphabet (Google's parent) dropped $16.2 billion on R&D in 2018. A sizable portion of that money was spent on data gathering and analysis. 
It is one of the great strengths of the platform economy that sharing information can unlock new growth opportunities. Your marketplace would be remiss if it did not investigate the potential for integration with external applications.
Acquisitions
Mature cash-flush marketplaces have the further option of turning their competitive advantages into long-term defensive moats by acquiring potential competitors and new exclusive technology. 
Airbnb has used acquisitions to rapidly expand its inventory (buying CrashPadder made it the largest accommodation site in the UK), make its service hyperlocal (Nabewise, Localmind), gain top talent (Tilt), and access new markets (HotelTonight).
Home improvement marketplace Houzz, acquired Ivymark's specialised business management platform to improve its service offering to interior designers, an important customer cohort. This is a good example of using a tool to entice users away from other platforms. Since Ivymark is packaged as a premium subscription service it also created an additional revenue stream for Houzz.
Acquisitions don't always work out. Amazon bought Quidsi (owner of Diapers.com and other e-commerce platforms) for $545 million in 2010. Seven years later they closed all the subsidiary platforms down since they weren't making any money off them.
Test and iterate till you find your competitive sweetspot
As a startup it can be quite daunting to identify the right competitive advantages to pursue. The best approach is to use an MVP combined with rapid iteration to identify opportunities to serve your target market better than your competitors.
An experienced development partner can help you implement a fit-for-purpose MVP and discovery process that will give your marketplace the best chance to develop competitive advantages. Get in touch with CobbleWeb for a free consultation.