Your e-commerce marketplace idea is taking form. You have chosen a business model and some revenue streams, you have a plan to prove product/market fit, and you have a development partner on board. Only one major hurdle remains – driving traffic to your platform so that people can start using (and transacting) on it. Technical SEO has the potential to overcome that challenge and grow your online marketplace.
But let's start at the beginning. How do you prioritise the right growth drivers for your startup? Affiliate marketing, content marketing, pay-per-click, display ads, social media marketing, SEO, and email marketing are all part of a bewildering array of options. Choosing the wrong traffic generators can see you running out of funds and dash your marketplace dreams very quickly.
Weighing up the potential impact and cost of each traffic source against your available resources can be a pivotal moment in your marketplace journey. We all know startups generally don't have oodles of cash and armies of marketers to throw at expensive or labour-intensive marketing campaigns. Fortunately, technical SEO offers a cost-effective, scalable way to drive targeted traffic.
Understanding what technical SEO entails, how to implement it, and how it compares with other marketplace growth drivers can be challenging though. Continue reading to learn:
Looking for help with your online marketplace or technical SEO? We've got loads of experience with both. Talk to us
What is technical SEO?
Search Engine Optimisation consists of various activities and techniques that help your website content appear as high as possible in unpaid search engine results, when people search topics using specific keywords. The higher in the Search Engine Results Pages (SERPs) your web pages appear, the more of this organic traffic your website should receive.
That's the part that most online entrepreneurs are aware of. What is not so commonly known is that SEO is not a monolithic structure and has over time evolved into a many-headed beast.
The three main distinctions are between on-page, off-page and technical SEO. While off-page SEO is mostly concerned with creating incoming links from other websites and platforms, on-page SEO focuses on creating and distributing valuable, relevant and targeted content. Technical SEO, on the other hand, concentrates on the non-content or structural aspects of your site. Its main purpose is to enhance your site's discoverability, readability, and usability.
Before we look at technical SEO in detail, we must first question the ongoing relevance of SEO within the greater digital marketing universe. Is organic (free) traffic still a thing? After all, digital (paid) advertising is forecast to make up two-thirds of UK media ad spending in 2019.
Fortunately for startups everywhere, research shows that organic traffic is still very much alive and kicking:
The above stats are supported by an analysis of two popular UK marketplaces, lyst.co.uk and fanpass.co.uk. Both derive more than 55% of their desktop traffic from organic searches.
Now that we know that SEO is a worthwhile pursuit, let's have a closer look at some technical SEO elements.
Technical SEO Checklist
Like other areas of SEO, technical SEO goes through constant change as consumer behaviour, technology, and search engine capabilities evolve. There are a number of important benchmarks though, that will have a big impact on your marketplace performance if implemented correctly.
1. Structured Data
Structured Data are formatted descriptions in your website code that tell search engine crawlers more about your content. It provides better context and thus helps search engine crawlers to improve their indexing of your site. Structured data also helps search engines to display more information about your business, products, and services via so-called rich snippets.
Rich snippets in search results include extra details such as images, star ratings, number of reviews, product details, and breadcrumbs. These extras have been shown to increase click-through rates which indirectly (due to the popularity signal it sends to Google) improves search page ranking. This is especially important for marketplaces that rely on comparable variables such as reviews, ratings, and prices.
Another reason why structured data is only going to get more important is the ongoing growth of voice, video, and image search. Business research and advisory gurus Gartner have even stated:
Structured data is also important for your marketplace vendors due to its impact on local search results. Adding markup that highlight vendor addresses for example will help Google identify vendors on your platform closest to the searcher's location.
But wait, there's even more structured data can do for your marketplace. It increases your chances of appearing in Google Maps as well as Knowledge Graph cards – the prominent infobox that sometimes appears next to search results.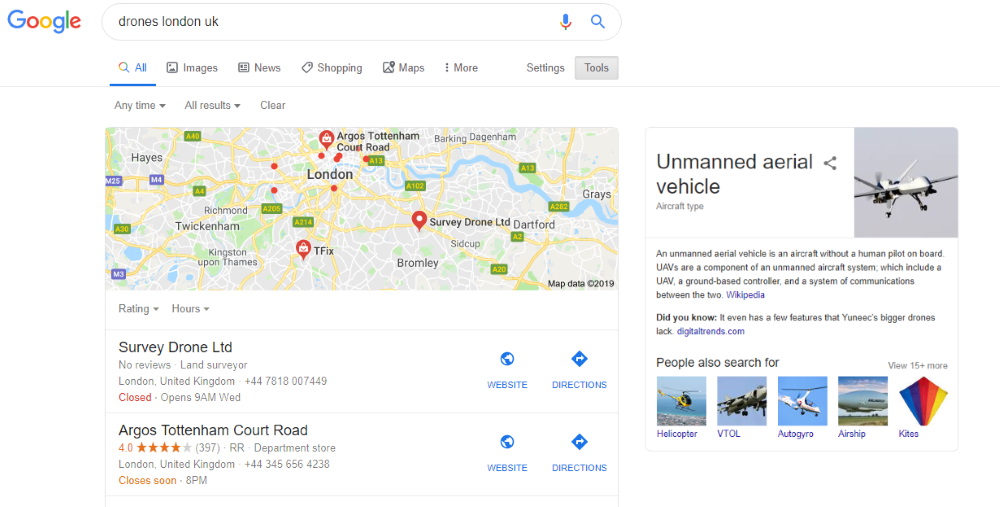 So how do you implement all this wonderful structured data?
Schema.org is a semantic library founded by Bing, Google, Yahoo!, and Yandex in 2011 to standardise structured data. Its structured data snippets can be implemented using markup formats like Microdata, RDFa, or JSON-LD.
With only 54% of websites using structured data and so many benefits, it is a golden opportunity to grab pole position in search rankings for all your vendor categories, products, and services.
2. Security
Security should be an obvious focus for any platform that handles user data, especially financial details. It's no surprise that 84% of internet users will not buy anything on an unsecured website these days.
To secure an unsecured HTTP site you need to install an SSL (Secure Socket Layer) certificate on your server. This will allow your site to be accessed via HTTPS which encrypts all information (such as usernames, passwords, and other personal information) that is transferred between your website and its server.

Except for creating trust with users, HTTPS has a few other advantages. Google has already made HTTPS a ranking signal back in 2014, so it can increase your position in search results. HTTPS also loads faster than unsecured HTTP sites, which supports another ranking signal (page load speed) and creates a better user experience.
Another important reason to migrate to HTTPS is that payment gateways like Stripe require it before you can use their applications. Since a marketplace without a payment system is like a car without an engine, it should be seen as a fait accompli.
If you really need any further convincing, Google now warns website visitors that HTTP sites are not secure:

3. Site and Page Speed
Site and Page Speed have become major factors in both user satisfaction and search engine rankings. The prevalence of mobile search now means that If your mobile page takes more than three seconds to load, you will lose 53% of your visitors. That partly explains why Google made mobile page speed a ranking factor in their search algorithm.
Pages that are slow to load also contribute to a high bounce rate, which is another Google ranking factor. High bounce rates occur when people only visit one page on your site and fail to interact with any of its elements, e.g. clicking a menu item or playing a video.
Slow pages don't only affect traffic, they also have a huge impact on your revenue. E-commerce behemoth, Amazon, calculated that a mere 100-millisecond drop in page speed can lower revenue by 1% – and that was ten years ago! A more recent study by Akamai Technologies, based on 10 billion user visits, has shown that today that same 100-millisecond delay can decrease conversion rates by seven percent. Ouch!
Technically, more than one speed measurement plays a role. Time to first byte, the amount of time it takes a browser to start rendering a page, is used by search engines, while Google's Speed Index measures how quickly a page displays content to users.
The biggest reasons for slow websites or web pages:
Individual web pages should not be more than 1MB (desktop) or 500KB (mobile) in size.
Unoptimised images
Lack of HTTP compression
Expires headers not set (tells browser when to serve a cached version of page)
Not using caching
Too many plugins (WordPress)
Not using a content delivery network
A slow web host or server

As your marketplace grows you will need to move from shared hosting to a dedicated server
Potential solutions for making your marketplace site faster on mobile devices include Progressive Web Apps (PWAs) and Accelerated Mobile Pages (AMP).
PWAs mimic native mobile applications, but are actually web applications built with JavaScript service workers. This allows them to combine the discoverability and accessibility of websites with the functionality of native apps. Since mobile users currently spend most of their time in native apps, rather than the mobile web, PWA promises to be a game changer.
Just like native apps, PWAs can send push notifications, can be added to phone screens via an icon, load almost instantaneously on repeat visits, and can be used without an internet connection.
PWAs have several advantages over native apps though. They cost less to develop, work on all devices (no need for separate iOS and Android apps), don't have to be downloaded and updated via app stores, and can be crawled and indexed by search engines. One of the few drawbacks is a lack of hardware integration, e.g. with fingerprint sensors.
Well-known companies like Trivago, Flipkart, OLX, and Twitter have all implemented successful PWAs. Trivago saw a 150% increase in engagement and 97% increase in click-through rates after implementing their PWA.
AMP is a set of open standards backed by Google to help web pages load quickly on mobile devices. In essence it is a simplified HTML framework with streamlined CSS and limited JavaScript. AMP can also combine with PWA to ensure a fast first load of your progressive web app.
The power of AMP has been demonstrated by marketplaces like Event Tickets Center and WeGo, both of which have seen substantial increases in click-through and conversion rates. To see how quickly AMP loads, check out Google's e-commerce mockup site.
4. Mobile Friendliness
Mobile-friendliness has become non-negotiable. Ubiquitous smartphone usage demands it. In 2018, 48% of UK respondents indicated smartphones as the primary device with which they access the internet, according to a Statista survey. It's a trend that is set to continue, based on the 15% jump in UK smartphone usage between 2015 and 2018 (see below graph).
As usual, Google's algorithm followed consumer behaviour. First, with a mobile-friendly update in 2015, which boosts the ranking of mobile-friendly web pages in mobile search. If your page elements are spaced too close to each other or if users are forced to scroll horizontally, your site's mobile search rankings will suffer.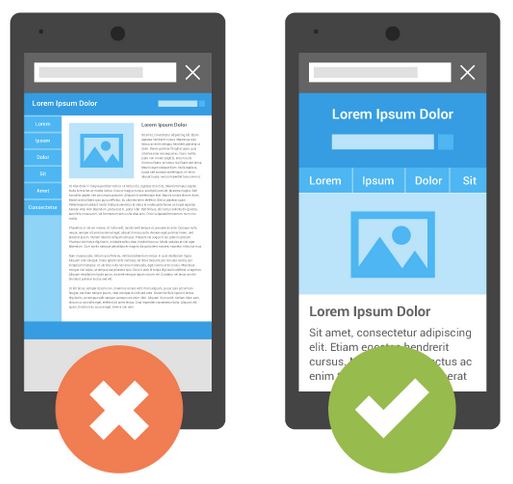 Then, in 2018 Google introduced mobile-first indexing. It differs from the mobile-friendly update in that Google now crawls and indexes the mobile version of sites specifically. This is a break with the past when Google primarily used desktop versions for indexing.
Sites that utilise responsive design, which renders content in a user-friendly manner on all devices, should be in the clear. If you have a separate mobi site (m.yoursite.com) though, you will need to make sure that your mobile and desktop versions display the same information. Google will only index the AMP version of your site if it is tagged as the canonical version.
5. Site Architecture & Navigation
Site Architecture & Navigation are critical for marketplace success. Your marketplace should have a clear, easy-to-navigate site structure based on products, categories, and your target audience's search behavior.
Some basic guidelines for effective site architecture:
The site structure should be logical and scalable.

Pages should not be more than three clicks from each other. You want to shorten the buyer's funnel as much as possible.

Category, sub-category, and product pages should be aligned with relevant keywords.

Filters and search offer users additional entry points to search results while keeping the page structure flat. This is known as faceted navigation which facilitates fast granular search. The downside is that it can lead to duplicate content, wasted crawl budget, and diluted link authority. One solution is to add noindex tags to filtered pages.

Breadcrumb menus help users navigate category hierarchies quicker and offer another way for search engines to understand the structure of your site.

Replace low-value dynamic URLs (e.g. domain.com/cat/?cid=7078) with an SEO-friendly URL structure that follows a logical page and category hierarchy (e.g. domain.com/redwine/merlot).

Add an XML Sitemap via Google Seach Console and Bing Webmaster Tools. It helps search engines crawl and index your site.

Add an HTML Sitemap. It is a human-readable version of your sitemap that is good for internal linking (especially if it's in your footer) and another way for users to navigate your marketplace.

Add sitemap locations to your robots.txt file. It tells search engine crawlers where to check for sitemaps.

Internal links should follow a silo structure that pass link authority from the home page, through category pages, to listings and product pages.

Avoid keyword cannibalisation by flattening your URL structure: example.com/wine/dom-perignon instead of example.com/wine/sparkling-wine/champagne/dom-perignon. You can use breadcrumbs so that users can still see all the sub-categories: wine > sparkling wine > champagne > Dom Perignon
A flat site structure (see below graphic) offers fast, intuitive navigation for users, a logical hierarchy for search engine crawlers, and strong internal link distribution.
6. UX and UI design
UX and UI design have a ripple effect on many aspects of your marketplace. A good user experience increases the chances of backlinking, sharing (those all-important referrals), and conversions. It also has an impact on whether search engines like your content or not.
With RankBrain, Google introduced machine learning to its search algorithm in 2015. It is now considered one of the most important ranking factors due to its ability to detect the intent behind search queries and how happy people are with search results. By looking at user experience signals like time spent on page, number of pages visited, bounce rate, and click-through rate, RankBrain can judge if a page is delivering useful information in a user-friendly manner.
It boils down to making sure that technical SEO elements like navigation, site architecture, mobile-friendliness, and page speed combine optimally with quality content to make both your users and search engines happy. Your SEO and UX strategies should therefore be closely aligned.
Tools like heatmaps can give you valuable clues about areas on your platform where users are active, versus elements that are under-performing. Maybe it is just the positioning of a call-to-action button that must change or perhaps an entire page layout needs to be updated. Keeping track of clicks and scroll depths can help you make those decisions.
Pages should be built with the content in mind. For example, your design should always prioritise business goal-related content, such as your value proposition, explainer copy and calls to action, above the fold. Sites that prioritise visuals over well-placed and well-written copy will probably see a slide in search rankings.
Google's UX playbooks are valuable resources for making sure your marketplace conforms to these UX best practices. Their e-commerce playbook highlights some universal elements that contribute to a positive customer experience.
7. Duplicate Content
Duplicate content can harm your search engine page rankings. We've already mentioned the impact of faceted navigation and how to ameliorate it. Here are some other common causes of duplicate content and what to do about them.
Duplicate title tags can also negatively impact your page ranking since it makes it difficult for search engines to distinguish between different sets of content. Duplicate meta descriptions are not such a big deal anymore, but you should be circumspect about when to use them. Site crawlers like Screaming Frog can help you identify duplicate titles and meta descriptions.
Badly structured pagination can result in duplicate content issues. Use rel="next" and rel="prev" links so that search engines know that a series of pages are a continuation of the first (main) page. This will consolidate page rank in your first (main) pages.
User-generated content is very valuable to your marketplace, but it can create its own duplicate problems. Vendors are prone to uploading the same content multiple times or just copying and pasting from other sites. Using moderators is one way to approach this issue, but that can be very labour intensive. A more scalable option is to use an external SaaS solution for moderation.
Dynamic parameters created by faceted navigation (filters) can lead to duplicate issues when Google indexes multiple pages that vary only by URL parameters. The below examples demonstrate the issue:
https://example.com/redwine/merlot/chateau-petrus 
(reached by clicking through categories)

https://example.com/redwine/merlot?brand=chateau-petrus&vintage=1996
(reached through search and filters)
You can use the URL Parameters Tool to block Google from crawling URLs with specific parameters. Use this option only if you have 1,000+ pages on your site and you can see that Google is indexing lots of duplicate pages which only differ by URL parameters. Warning: only for experienced users.
Canonical links are very powerful arrows in your anti-duplicate quiver. They tell Google which of similar pages is your preferred version and thus prevent duplicate penalties. They can be easily added to pages via HTML or HTTP headers, although using sitemaps may be a better method for large marketplace sites.
Via HTML:
<link rel="canonical" href="https://example.com/wine/merlot" />
Via HTTP headers:
HTTP/1.1 200 OK

Content-Type: application/pdf

Link: <https://example.com/page.php>; rel="canonical"

Content-Length: 4223
8. Image Optimisation
Image optimisation can have a major effect on your site's performance, as we mentioned earlier under Site Speed. Images have ramifications beyond speed though, mostly due to changing consumer behaviour.
More than 60 percent of Millennials and Generation Z want to use visual search to find and buy products. Overall, 50 percent of online shoppers say they have made a purchase based on product images. In addition, a study by BigCommerce and Square has revealed that product images are the #1 factor that enhances the shopping experience for consumers.
This preference for visual answers has influenced the evolution of search engines. With the help of machine learning and artificial intelligence, many search engine algorithms now include images in search results. Moz analytics show that almost 30 percent of Google's search results include images.
Applications like Google Lens take the potential of machine learning and AI-driven image recognition a step further. Google Lens uses your smartphone camera to identify objects and make suggestions based on contextual factors such as your location. One use case would be a potential customer who notices someone carrying a nice handbag. Pointing their camera at the handbag will allow Google Lens to identify the type of handbag and offer options to buy similar items.
It's clear that visual search is poised to have a big impact on e-commerce. We've previously mentioned Gartner's prediction that e-commerce platforms that adopt image and voice search can expect up to 30% revenue growth. In fact, many large marketplaces like Alibaba, Amazon, eBay, and Houzz are already offering visual search on their platforms.
Making it easy for vendors to add optimised images to their product pages can therefore have a huge impact on your marketplace traffic. Conversely, unoptimised, low-quality images can actually hurt your site.
There are three dimensions to making sure your platform's images are optimized for the best results: discoverability, deliverability, and shareability.
When it comes to deliverability, images should be optimized in two ways. Firstly, they should be served in different dimensions, depending on the size of the user's device or where they appear on your marketplace site, e.g. as category thumbnails, as product pages, or as zoomed product images.
Serving 4000 px by 3000 px images on a five-inch screen or on a category page with 49 other product images will definitely have a negative impact on performance.
Secondly, images should be compressed with a tool like TinyJPG to reduce their size below 100kb. Remember, the average iPhone image is about 3MB and the size of a fast-loading web page should be under 1MB!
From a UX point of view, you can also use lazy loading to load images asynchronously. It simply means that the rendering of images are deferred until the visitor has scrolled to their position on the page. It helps pages load quicker which reduces bounce rates and increases engagement.
Structured data is one way to enhance discoverability. Including descriptive ALT tags is another. Both make it easier for search engines to crawl and interpret your images, which increases their likelihood of being added to relevant search results. ALT tags should be short and include the product keyword and topic.
Adding image galleries and infographics to your existing sitemap can help search engines find them easier. You can further optimize image entries by adding schemas like URL location, title, description, caption, and licence.
The third part of image optimisation – shareability – can be improved with the OpenGraph protocol. It ensures that the preferred (featured) image of the product accompanies the text description when a post or product page is shared on social media. According to BuzzSumo, Facebook posts with images get 2.3 times more engagement.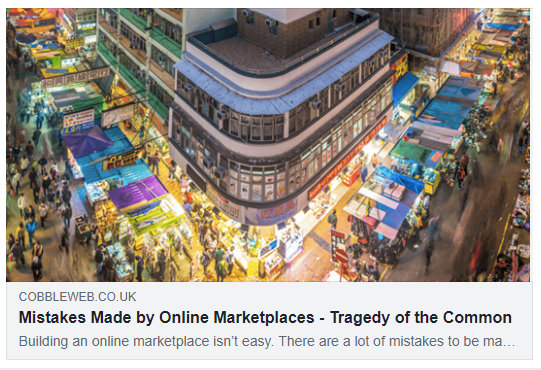 As your marketplace grows you will eventually require an image optimisation solution that can scale with your platform. Dedicated image servers and SaaS software can take care of image processing and CDN delivery for you. You will have to weigh up the cost to benefit ratio before making the move though.
9. Redirects
Redirects should be minimised as far as possible. They can slow a site down if there are too many and cause ranking issues if they are not implemented properly.
Most redirects are caused by the 404 or Page Not Found error, displayed by browsers when they can't find the page for a specific URL. A dead end with other words. This usually happens when a page has been deleted but some links pointing to it are still floating around.
There are a few things you can do about 404 errors:
Use Google Search Console to check your site for broken links. Note that Google won't check for broken links on pages that are not being indexed. A broken link scanner like Screaming Frog should cover those.

Manually update the links from the directing pages if they are on your site.

If the broken links originate from external sites or if there are too many of them you will have to implement 301 (permanent) redirects.

302 redirects should only be used for temporary redirects like site maintenance. The reason for that is that 302 redirects keep search engines focused on the original page, while 301 redirects point them to the new page.

Create a custom 404 page with alternative navigation options for missing pages that slipped through the above net. This will somewhat minimise the impact of dead ends for users.
10. Code Health
Code health plays a vital role in technical SEO. Marketplaces should validate their code on a regular basis to make sure search engines can crawl the site properly. This includes checking for broken links and tags.
HTML, CSS and JavaScript files should also be minified, compressed and bundled to help your site load faster.
11. Meta Tags
Meta tags are snippets of text in your HTML that provide information about your web pages to search engines. This information helps them to categorize and sort your site's pages. Since Google does not recognize all the meta tags we will only cover the major ones here. Some meta tags do overlap with on-page SEO, but it is important to include their use and structure within all marketplace content generating activities, e.g. new product pages created by vendors.
The title tag is arguably the most important meta tag. It introduces the topic of your page and should therefore be unique for each page. Since title tags are visible to both search engine crawlers and humans they play a triple role in: on-page SEO, search result click-through rates, and social media sharing. Optimization includes limiting title tags to about 60 characters, including focus keywords, and making sure they are easy to read and relevant to the page content.
Meta descriptions provide a brief summary of your page content. They don't have a direct impact on SEO, but since they sometimes appear in search result snippets they can influence click-through rates, which do affect page ranking. They are also used in social media snippets in the absence of OpenGraph data. Meta descriptions should be less than 160 characters long and written in a way that entices people to read more. It is basically an advertisement for your page.
Robots meta tags instruct search engines to either index, not index, crawl or not crawl a page. Noindex robots tags are useful for preventing the indexing of thank you pages, admin and login pages, shopping cart and checkout pages, as well as internal and paginated search results. Nofollow robots tags are used to prevent search engines from crawling certain links or passing on any link juice.   
12. User Generated Content
User generated content can be a fantastic way to scale marketplace traffic. It requires the right infrastructure though. You have to make it easy for vendors to add optimized product descriptions and multimedia and for customers to add reviews.
Vendor content uploads should make use of pre-formatted forms that add appropriate heading tags and structured data. Your review system should be robust enough to handle moderation and threaded responses. Reviews have the potential be a massive driver of traffic to your platform, but can be tough to moderate.
13. Internationalisation
Internationalisation becomes important when your marketplace crosses linguistic and geographical boundaries.
If your marketplace operates in more than one country it may make sense to target the country code top level domain (ccTLD) of individual countries. For example, registering finewine.com.au for Australia. An alternative would be to create a country-specific sub-folder for individual countries in the generic top-level domain (gTLD). E.g. finewine.com/au for Australia.
The hreflang attribute tells search engines which language you are using on a specific page, so it can serve content suited to users searching in that language.
Have you found the answers you are looking for? We have lots more advice for marketplace entrepreneurs. Learn more
Tools for managing technical SEO
Here's a non-exhaustive list of tried and tested tools that can help you improve your marketplace's technical SEO.
Google Search Console – Submit sitemaps and check for broken links and crawl errors.
 
PageSpeed Insights – Test page speed and get recommendations for optimization.
 
Mobile-friendly test – Make sure your site passes Google's mobile-friendly test.
 
Mobile site testing – Test mobile page speed and get recommendations for improvement.
 
Screaming Frog – Check for duplicate content, broken links. Locate missing alt text, meta descriptions, or H1 headings. Audit page titles and meta data. Generate XML sitemaps. Visualise site architecture.
 
Structured Data Testing Tool – Make sure your structured data markup is in place and works properly.
 
Imgix – Scalable image processing and CDN.
 
Lighthouse – Test progressive web apps.
 
Mouseflow – Heatmaps for analysing user behaviour.
 
Google XML Sitemap generator – Iconic WordPress sitemap generator.
 
Siteliner – Check for duplicate content and broken links.
 
Yoast WooCommerce SEO plugin – Optimize sitemaps, add breadcrumb navigation, add structured data for rich snippets, and internal link suggestions.
 
GTmetrix – Measure site speed and get granular optimization recommendations.
 
Minify code – Minify HTML, CSS, and JavaScript files.
 
Websiteplanet GZIP – Test GZIP compression.
 
Cloudflare – Content delivery network (CDN) that speeds up your website by serving content from servers closest to users.
 
Raven Tools – SEO audits that break down website issues into categories like link issues and image issues.
Technical SEO vs other marketplace growth drivers
Let's cut right to the chase. Organic search still drives more than 65% of website traffic, with social media and paid search in distant second and third places. But what about the quality of that traffic? Does it convert into active users and subscribers?
According to Adobe subsidiary and marketing software giant, Marketo, inbound marketing (which includes technical SEO) is the third best driver of conversions after referral and partner marketing.
Be careful though. Conversion by itself, just like traffic, is not always the best benchmark of success. If it costs you £400 in marketing spend to convert one customer who bought a single £100 item, you are on a slippery slope to nowhere. In the same vein, if it takes six months to convert that £100, your marketplace prospects are also not good. It should be clear that spending large amounts of money or time on either paid advertising or content production does not necessarily guarantee success.
It is therefore important to look at your growth drivers holistically. Comparing each channel's conversion rate with other variables, such as the effort required, time to conversion, cost per acquisition, targeting options, and scalability, will give you a much better idea of their ROI potential.
A 2019 survey of marketing influencers, by Ascend2, revealed that content marketing and SEO are seen as the most effective ways of driving website traffic, customer acquisition, and sales leads.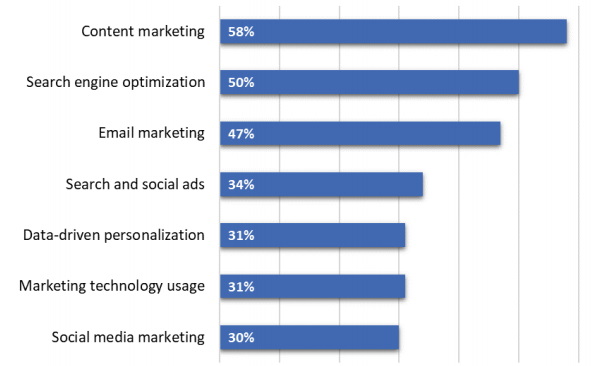 Our own research and experience of helping marketplaces grow have shown that a sound SEO infrastructure, together with low-cost, scalable channels like referral marketing, produces some of the best results for marketplace startups. 
The below matrix highlights technical SEO's ability to drive quality traffic to your marketplace at scale.
Advantages of technical SEO – the gift that keeps on giving
Technical SEO can help solve the pervasive chicken and egg problem of marketplaces – should you focus on buyers or sellers? If you already have a strategy in place for the supply side, technical SEO can balance it out by driving demand side traffic which is an attractive metric for vendors.
Technical SEO supports network effects. By helping to add new users to your marketplace equation it increases the value of the marketplace for all other users.
It is closely linked to a better user experience. By giving search engines richer, more descriptive information and helping users negotiate your site as fast and easy as possible, technical SEO promotes repeat use and referrals of your marketplace.
Since it can be difficult to implement on their own websites, well-implemented, continuously updated technical SEO can be an additional benefit for vendors on your marketplace.
Technical SEO supports all stages of the marketing funnel (acquisition, activation, retention, referral, revenue).and fits in well with growth frameworks like AARRR aka Pirate Metrics.
The rise of ad blockers and voice search has diluted many digital marketing strategies that worked well before. An estimated 22% of UK internet users used ad blockers in 2018 and at least 50% of all search will be voice and image-based by 2020. Technical SEO can support voice search and makes organic content more discoverable.
Most forms of marketing have a symbiotic relationship with technical SEO. For example, content marketing and paid search ads both rely partly on the technical elements of your site to be successful. Without a fast-loading, mobile-friendly site, visitors will leave without reading your content and Google will penalise your ads via its Quality Score for bad landing page performance.
Well-known companies have benefited hugely by implementing better technical SEO. Even marketing experts like Hubspot managed to increase their traffic with more than 50% after they jacked up their technical SEO.
In the words of Neil Patel, New York Times bestselling author and Forbes Top 10 Marketer,
Caveats for technical SEO success
As powerful as technical SEO is, you still need product/market fit, relevant and targeted content, and superb UX in order to produce the required results.
Don't rely on SEO in isolation. A change in algorithm can result in a dramatic drop in traffic and revenue. Follow a holistic approach and optimize all other sources of traffic as far as possible.
This means continuous measuring and testing. Except for traffic fluctuations, you have to keep a constant eye on indexed pages, page load speed,link health, Google Ads quality scores, bounce rates and of course your user feedback.
There are some tricks of the trade as well. Testing certain elements of technical SEO, like site structure, with an MVP version can prevent a lot of headaches down the road.
Technical SEO a bit of a canary in the coal mine. If there's not a decent trickle of traffic after implementing some basic technical SEO, you have bigger problems than traffic drivers. You may need to relook your value proposition and pivot.
Conclusion
Google made 3,234 changes to their search algorithm in 2018. That's nine updates per day. Staying ahead of the SEO game can be exhausting. Especially if you are trying to run a company with lots of other focus areas.
The brutal reality is that technical SEO can be very complex and requires a good understanding of web development. It may look like we had a lot to say in this post and all the above-mentioned points are important, but they only scratch the surface. 
Getting it right, however, is non-negotiable for success. There is nothing sadder than a sound marketplace idea disappearing into the digital abyss just because there is no structure to support its content.
Get it right the first time around. Partner with a marketplace development team that has a proven track record of successfully implementing technical SEO elements.