Most entrepreneurs will tell you that a successful business requires a well-functioning payment system. For marketplaces, the payment landscape can be very complex, especially as multiple third-party buyers and sellers can be involved in the payment flow.
That is why many marketplace startups get help designing their payment flows and choosing the right payment solution for their platform.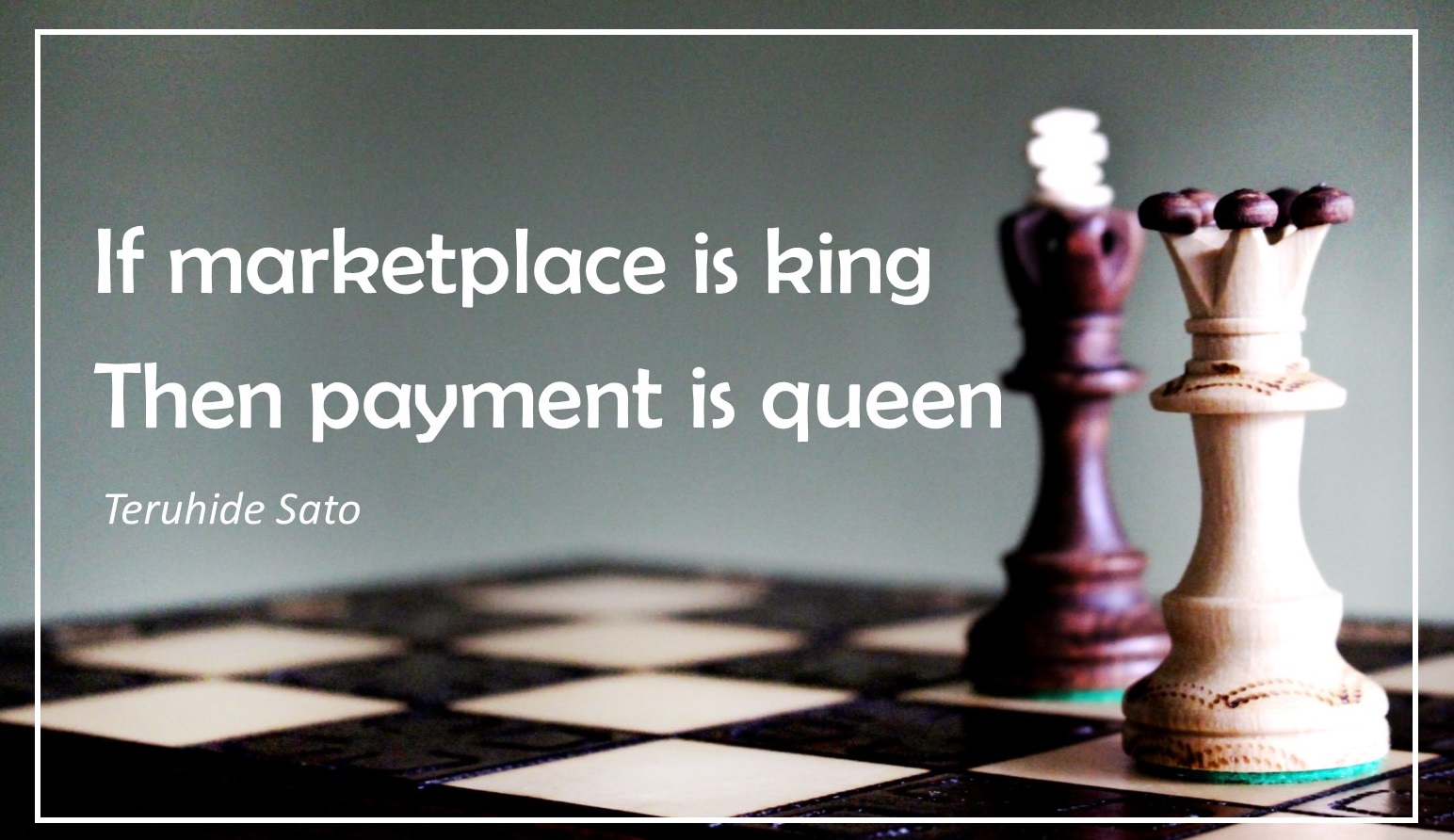 Here we share with you what we have learned about marketplace payment systems, how they work, why we need them and of course, why many of our clients say:
Stripe Connect is the best payment system for your marketplace
What is Stripe?
Stripe is a technology company that enables businesses to facilitate payments over the Internet with their payment gateway, Stripe Connect.
What makes Stripe different?
Stripe is an all-encompassing payment system, playing the role of your payment gateway and payment processor.
Stripe rescues you from liability by stepping in as Merchant of Record.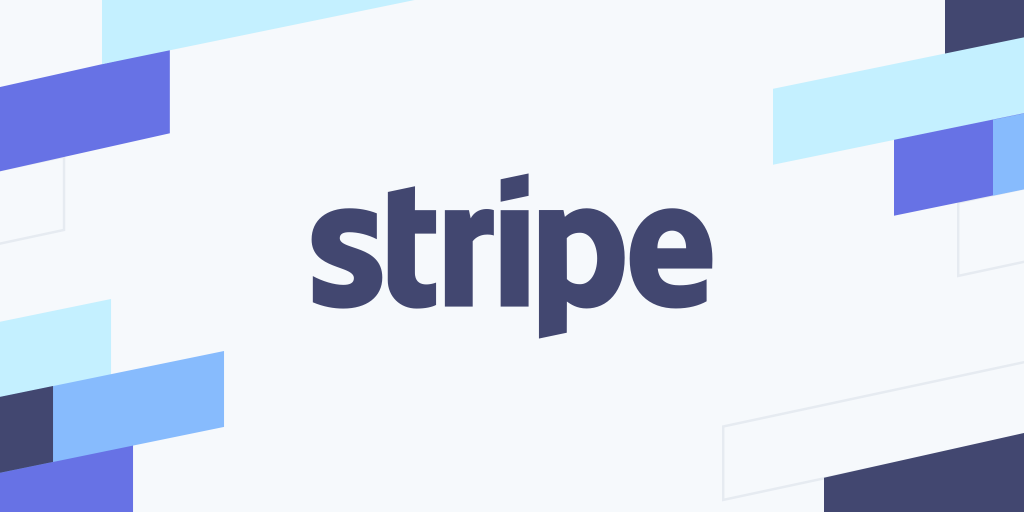 When payments move through your marketplace, you are expected to take possession of these funds. While the funds are in your possession, you are considered the Merchant of Record, and as such, you accept responsibility for these funds until they reach their eventual destination. This makes you financially, legally and reputationally liable. With the Stripe Connect payment system, you are not.
Why is Stripe trusted?
On top of wide and notable usage by Fortune 500 companies, Stripe is also said to "exceed the most stringent security standards." All transactions are SSL protected and all users are subject to Britain's KYC standards, meaning that every person in the picture is verified and all data is super secure.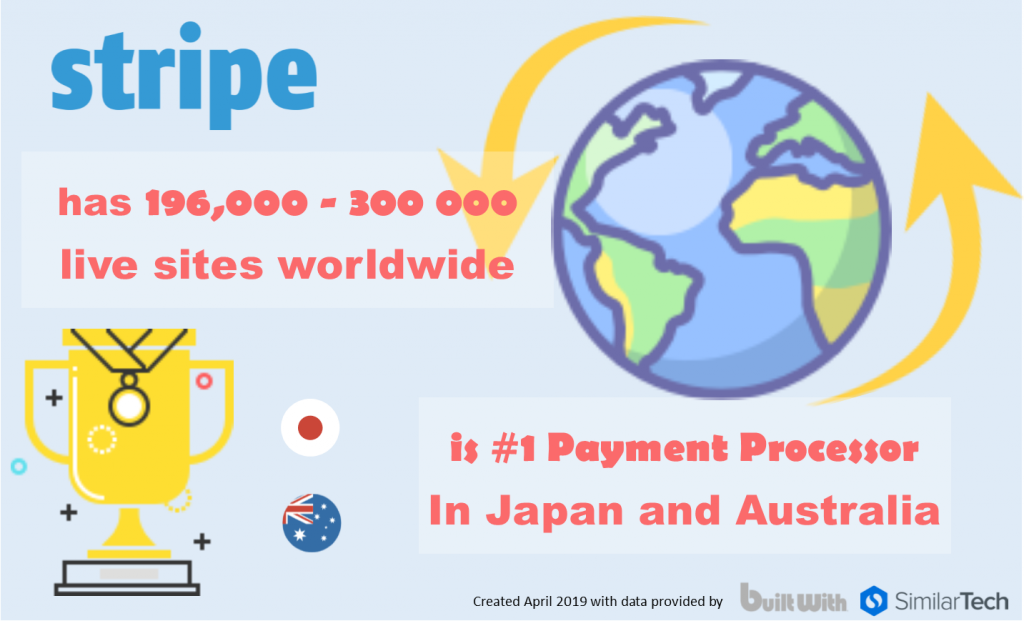 How your marketplace benefits from Stripe features
1) Flexibility and Innovation
Since its inception, Stripe has been branded as cutting-edge technology known for its flexibility. They achieve this through machine learning and their robust APIs quoted to be "one of (if not the) best in the industry […] driving the industry standard upwards." This means that you can customize your payment system to match your unique payment flows, ensuring that everyone in your ecosystem gets paid the right amount in the right way at the right time.
2) Compatibility
According to HackerRank in 2018, "the name Stripe holds a lot of weight within the developer community." One of the reasons for this is their robust APIs which are feature-rich, language independent and exceptionally well documented.
3) Reliability
Most prospective clients overlook this, but as experienced marketplace builders, we can attest to the importance of a reliable payment system. The internet never sleeps and when money is involved, downtime can be detrimental to your business. As such, Stripe's 99.99% uptime is music to the ears!
4) Easy entry
Stripe's easy sign-up process is specifically tailored for marketplaces, which can be a massive barrier to entry elsewhere.
5) Payment Methods
Stripe Connect supports nearly all debit and credit cards, as well as direct debit and ApplePay – in over 130 currencies. They also do prepaid and gift cards which is pretty cool. Herewith a list of supported payment methods by country, as shared by Stripe.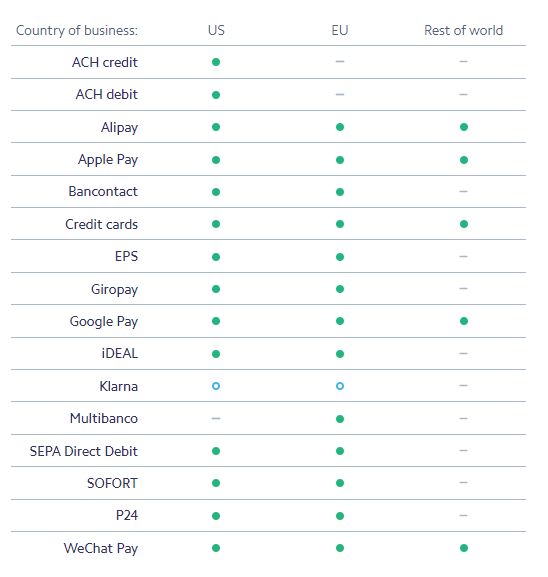 6) Reporting
One of the great tools that come with Stripe Connect is the dashboard. Here you can generate useful documentation like receipts and invoices. You can also set these up to generate automatically, even on a recurring basis, conveniently sent out at the end of each billing cycle or when payment is received. It even helps with tax reporting!

7) Dispute Handling
In an online marketplace, customer disputes can be an everyday occurrence. If you have 3D secure and your Terms and Conditions in place, Stripe will handle all aspects of the dispute process.
For example, if a buyer chooses to cancel their payment at the bank, the money will never reach Stripe's account and it will be up to Stripe to take on the dispute between merchant and buyer – not you.
8) Cost
Stripe's fees are very similar to its competitors, but the benefit here is transparency and real-time fee reporting.
Pay no hidden fees, no setup fees, no monthly fees – only Pay-as-you-use transaction fees. You can see their current rates here.

9) Seamless integration
Stripe's flexibility allows you to mask their brand completely. This means that the user will never even know that they are paying through Stripe Connect. The user interface and experience will still be in your brand design and on your website.

Here's a basic credit card payment by Stripe.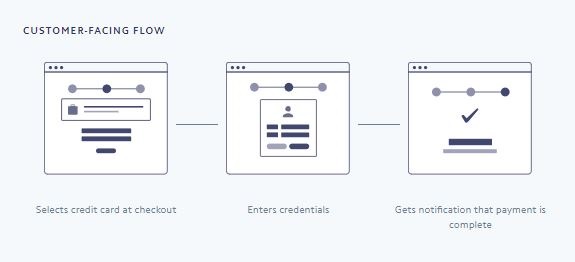 Stripe Connect comparison
Throughout our time as marketplace application builders, we have integrated many different payment systems and worked with various business models, each posing its unique opportunities and challenges. As Stripe Connect is such a unique payment solution, we have to agree with Merchant Maverick in saying that, "there isn't really a direct and obvious competitor to Stripe," that is equally tuned toward marketplace startups.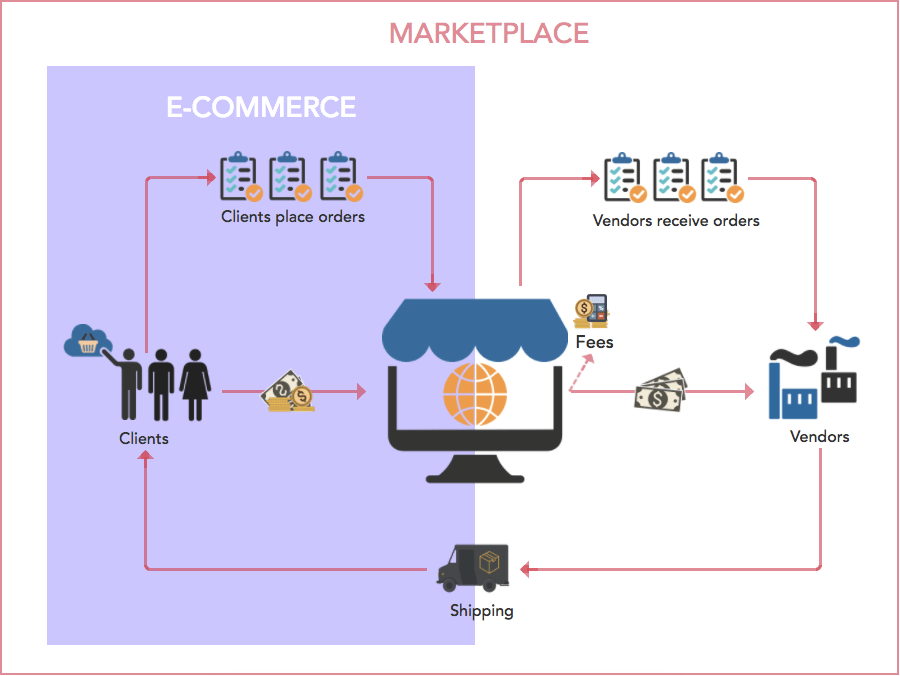 Why your marketplace needs a specialised payment system
When you set up your marketplace you need to figure out a payment system to manage how money will exchange hands.
In a typical eCommerce store, multiple buyers will make payments to a single seller who owns the shop, but a marketplace has far more responsibilities associated to the payment landscape, and not all payment systems can support this.
Read more about marketplace mistakes to avoid here or contact us for expert advice.
Your marketplace responsibilities are
1) Payment facilitation
As the marketplace, you are the connecting point between buyers and sellers. You need an interface that allows shoppers to browse and facilitate purchasing of products and services offered by your third-party sellers.
2) Payment splitting
This refers to the calculation and separation of an incoming payment into portions to be paid out to various sellers.
3) Fee calculation
Calculating and deducting your own portion of the payment. As marketplace, your fees can be based on a percentage of each purchase, a monthly merchant subscription or any method you feel is a good fit for your business model.
4) Payouts
Making payments to sellers in your marketplace. This can be bulk payments made periodically or automatic small payments that occur with every purchase.
5) Escrow
Escrow is a contractual arrangement made between two parties when money moving from one is temporarily held by a third party. Once certain conditions are met, the third party will pay out to the original second party.
For buyers purchasing high-value physical goods, escrow is a desirable feature, as the funds are only released once the goods are received. This also works for the marketplace itself, as it can hold seller payout on escrow until the service is provided or stock received.
6) Order fulfilment
Many clients overlook the fact that marketplaces are responsible for order fulfilment. This means handling disputes and returns on your vendors' behalf and could include the provision of logistics such as delivery.
7) Refunds
(You hate these, we know)
This all seems very complicated, and it is! But luckily, there are software solutions and payment systems that can take care of everything for you, swiftly and securely. Still not sure how to choose the right payment system? Read more about payment systems and how they can help your startup.
Conclusion
There have been complaints about Stripe and many other payment systems, with shocking reviews on the likes of Trustpilot. Of course, with great power comes great responsibility.
Most of these complaints originate from marketplace owners who try to implement a payment system by themselves, often without the required experience or technical capability. Partnering with a tech team that has experience with payment system integration and customisation can save you time, money and plenty of headaches down the line.
CobbleWeb has lots of experience with the integration of Stripe Connect into our clients' marketplaces. We recommend Stripe as the leading marketplace payment system, because their marketplace features form an integral part of their offering, and were not simply added on as an afterthought.