Marketplace platforms and online stores have both become powerful e-commerce business models within the digital economy. With the right strategy and niche market, your online store or marketplace site can generate powerful revenue streams. Both options have pros and cons, so how do you decide which model is right for your business idea? 
In this article, we will discuss the key differences between building online stores and marketplace platforms so you can make an informed decision. [Click on highlighted links for more detailed information on sub-topics.]
What are online stores and marketplace platforms?
An online e-commerce store is suited to sole vendors who want to sell their own inventory of products exclusively to their target audience. You are in charge of sourcing or manufacturing, storing and distributing your products and receive the entirety of the purchase price. An example of this is Topman.co.uk, which sells menswear under its own brand.
An online marketplace, on the other hand, focuses on matching multiple buyers and sellers of goods and services. For example, Etsy.com successfully provides space for individual crafters to reach customers who are looking for unique, hand-made, and small scale products. The marketplace owner administrates and connects the two sides of the platform, with sellers taking care of their own inventory.
Building a marketplace platform is an entirely different proposition to an online store. An online marketplace facilitates the trade of goods and services for a fee, while an online store focuses on the trading itself. Let's dig deeper into the scope, potential, and differences between them.
The demand for online shopping in the UK is booming
Internet shopping is more popular in the UK than in any other major country, making it the third-largest retail e-commerce market in the world. The UK's 100,000+ online stores collectively made up 18% of the £381bn UK retail market in 2018. Leading e-commerce players in the B2C space include Tesco, Argos, John Lewis, and Next.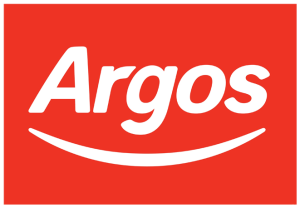 In 2018, marketplace platforms generated 60% of $2.86 trillion global e-commerce revenue, following 20% year-on-year growth. Although the most prominent online marketplaces in the UK remain the big international players such as Amazon and eBay, locally developed marketplace platforms like Rightmove, NotOnTheHighStreet, Flubit, and Gumtree are achieving success in niche verticals.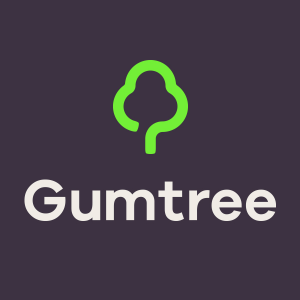 Marketplace and e-commerce platforms are both enhancing shopping experiences by using sophisticated data analysis to target, serve and retain customers. Here are some of their respective advantages and challenges in a few important areas.
Risk
If you want to create a high-growth business with multiple income streams, a simple e-commerce site may be limiting. This is because it requires you to take responsibility for your site's inventory procurement, storage and shipping. It also requires a significant investment early on, at a time when you may not have built the customer base to support your product. However, if you have a compelling product, a niche market and would like hands-on control of your site's growth, the single-vendor e-commerce model could work for you.  
One of the key risks of running a marketplace platform is limited control over the goods and services provided via your website. The owner of an e-commerce site knows exactly what stock is being moved through the site, whereas a marketplace owner runs the risk of customers receiving subpar goods, or worse, sellers setting up fraudulent accounts to mask illegal transactions. 
However, with the correct vetting process to address poor quality transactions, marketplaces can offer a rewarding, long-term payoff. A marketplace can establish a rapidly-growing community of sellers and buyers in a way that most e-commerce sites can't. If executed in the right manner by delivering the right products to the right customers, marketplaces can scale incredibly fast.
Cost of development
Both formats require investment in the design and development of a viable platform. A basic e-commerce site is fairly cheap to get up and running due to the simpler transaction structure and a plethora of plug and play online store builders like Shopify, WooCommerce, and Prestashop. This of course excludes your inventory costs.
Setting up a marketplace initially incurs higher costs as its more complex user flow requires custom solutions and multiple iterations to ensure the right product-market fit. Using MVPs to first establish product-market fit can not only lower upfront costs but also increase the chances of future success. One way to quickly get an MVP up and running is to use an online marketplace builder like Sharetribe. There are some disadvantages compared to custom MVPs though.
If you are in a hurry to begin selling a single product line, an e-commerce site is the right call for your business. A marketplace strategy makes sense if you want to build a more scalable business with less hands-on product involvement. 
Technology
E-commerce sites can be quickly built with relatively straightforward plug-and-play solutions like WooCommerce, Shopify, OpenCart, Squarespace, BigCommerce or Magento. Customisation will require some coding skills, but out of the box options should be sufficient for a simple e-commerce store.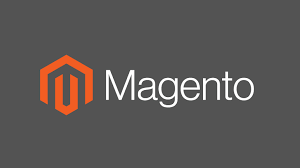 Successful online marketplaces are usually coded from scratch using backend frameworks like Symfony or Laravel and frontend frameworks like ReactJS. Features like buyer-seller messaging, split payments, custom search, and reviews and ratings systems will also need to be integrated. Adding APIs for use by third-party developers and platforms can add substantial value to your marketplace. All of this requires advanced programming skills, but will ensure a high performance platform with a custom structure that has a better chance at meeting and exceeding user expectations.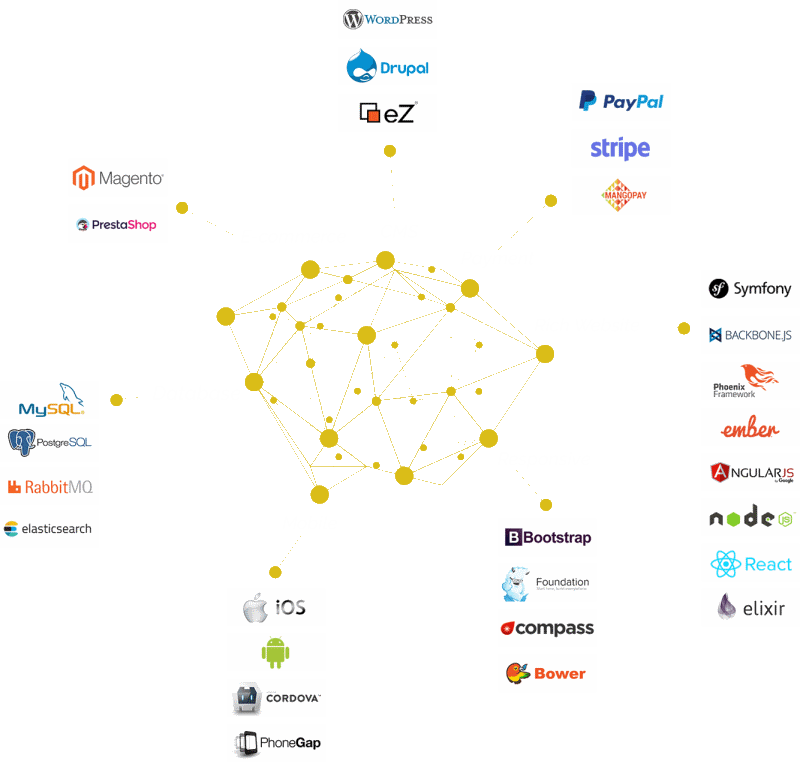 Alternatives for building your marketplace include hosted SaaS solutions or extending a CMS platform like WordPress with plugins. In both instances you will still need to customise and iterate to properly serve your specific target market, which means coding skills. Ultimately, the tools used to build a marketplace are inherently more complicated than e-commerce sites, given the complexity of information processed. 
Site navigation and user interfaces
To attract customers to your marketplace, you need an intuitive user experience that smoothly onboards both buyers and sellers. Sellers should be able to set up shop and display their products or services quickly, while buyers should be able to browse, compare, select, and make purchases with ease. 
E-commerce sites tend to have far simpler navigation structures than marketplaces which have to cater for a wider variety of products and additional vendor variables such as location. Once a customer has arrived on an e-commerce site, navigation is fairly simple, as the customer only has to navigate through a selection of products from one brand. Marketplaces, however, usually require a custom search functionality with advanced filter and sort features that allow buyers to refine search results according to their needs.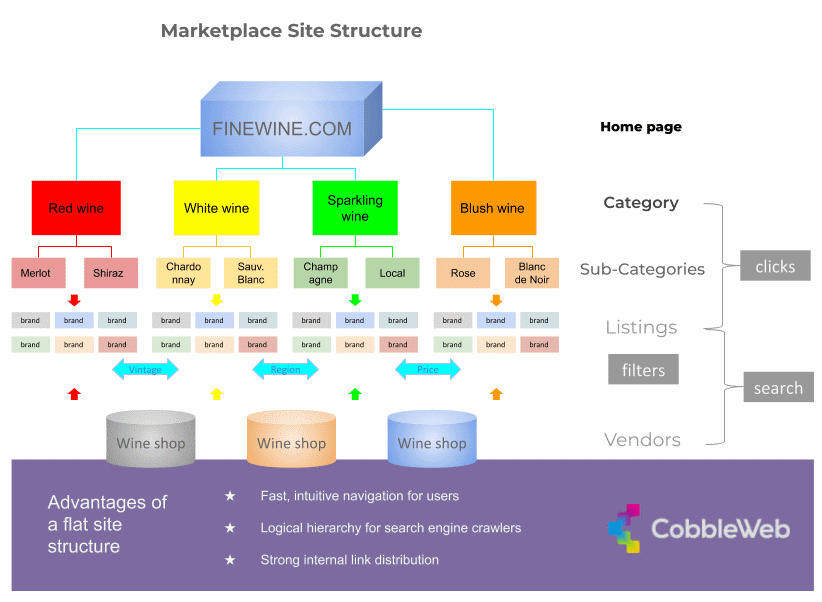 Marketplace platforms include user dashboards for buyers and sellers so they can manage their live profiles, product listings, preferences, and activities like reviews. E-commerce sites generally only need simple buyer profiles for checkout purposes. 
Owners of e-commerce stores and multi-vendor marketplaces both need an analytics dashboard to track revenue and user metrics. Marketplace owner dashboards tend to be more elaborate since both buyer and seller behaviour have to be tracked and monitored. The specialised nature of marketplaces necessitates careful alignment of custom metrics with business goals. 
Transaction flows
Whether you have built an e-commerce site or a marketplace, you will need to set up a payment system. In an e-commerce site, revenue flows directly from the customer to you, the owner of the site. Online marketplaces need a sophisticated payment system that splits sales between multiple vendors and withholds your commission, or manages listing and subscription fees, depending on your revenue model.
As a business owner, you need to define your transaction priorities. Do you need a payment system that can scale internationally? Do you need integrated reporting that covers everything from transactions to taxes for sales and accounting purposes? 
Compatibility is an important element of transaction flows. If you are building an e-commerce site with software such as Wix or WordPress, your payment system can be activated with a simple plugin. However, for a marketplace, your payment system requires custom integration that supports the particular transaction flow and revenue model you have decided on.
Revenue Streams
Marketplace owners should expect lower margins in comparison to single-vendor e-commerce sites since marketplaces only receive a portion of each sale as opposed to the full sales amount. Marketplace revenue streams can include commission, membership/subscription fees, listing fees, lead fees, and value-added services such as category ads and premium listings.
A successful online marketplace relies on transaction volume far more than an e-commerce model does. One of a marketplace owner's primary goals is to kick-start network effects by making sure that each new user creates more value for the existing users. It is one of the main advantages of multi-vendor marketplaces over standard e-commerce and key reason why they can experience such rapid revenue growth.
Marketing
While e-commerce sites need to focus all their marketing efforts on attracting buyers, marketplaces need to attract buyers, as well as a community of sellers to serve as the heart of their platforms. This has been called the chicken and egg problem – which of buyers or sellers should be targeted first? The general consensus is that stocking up with sellers (your marketplace inventory) first, is the smart move.
The marketing growth trajectory also differs – e-commerce sites require consistent marketing awareness to drive site traffic, while a marketplace platform is confronted with the challenge of creating network effects by adding value for both sides of the equation. Both solutions need to provide a simple, intuitive experience for customers – and in the case of a marketplace, sellers too – to ensure that it stands out among competitors.
Technical seo plays a big role in driving traffic to both e-commerce and marketplace platforms. The two-sided nature and more complex structure of marketplaces create more opportunities and challenges for its implementation though.
Marketplaces also require a more intricate go-to-market strategy, which should be closely linked to the problem that is solved by connecting buyers and sellers in a specific vertical. As a subset of your marketing, go-to-market strategy sets out how you will successfully introduce a new product or service to an existing market or expand into a new market. 
Security
Both formats facilitate online transactions, which means that fraud becomes a risk that needs to be mitigated. A 2018 report released by Reuters estimates that $1.45 trillion worth of turnover is lost on e-commerce sites and marketplaces globally as the result of financial crime. A PwC investigation found that 49% of online firms had fallen prey to fraud the previous year.
The bottomline is that inadequately secured e-commerce platforms are open to transactional fraud. Marketplaces introduce additional complexity – multiple vendors and buyers on one site mean that there is a threat of fraud on multiple transaction levels. 
Luckily, there are strategies you can employ as a business to secure your e-commerce or marketplace site. These include:
Secure hosting by choosing a service provider that performs regular backups, and monitor the network and servers for malware and potential attacks.

Secure passwords to protect customers

Layered security, from login boxes and content forms to checkout

Secure connection with strong SSL authentication

Payment card industry compliance
Marketplaces in particular must offer a deep level of financial crime prevention, as security is one of the best ways for a marketplace business to stand out in the market.
Scalability 
E-commerce sites scale according to the demand there is for your product/service, as well as your ability to meet that demand. Marketplace are able to scale fast if you can convince sellers to join your marketplace, nurture high-value users, create a trustworthy reputation and develop additional resources that benefit those on your platform.
A combination of network effects and the ability to rapidly expand product ranges via multiple vendors gives marketplaces a huge advantage in scalability. 
Which approach is fastest to get off the ground?
If you are a brand selling your own stock, e-commerce is the fastest way to get your business off the ground but will take a while to break even. There are more costs involved – you have to invest in stock, storing that stock and distributing your product.
Marketplaces take longer to get off the ground, with smaller profit margins than e-commerce businesses. They rely on volume and, therefore, need to focus on enticing both sellers and buyers to come on board. 
If you are an entrepreneur with a passion for selling a specific product and building a brand around it, e-commerce is a good fit. If you are an entrepreneur looking to build a scalable business that generates exponential profits over the long term, without having to manage inventory, building a marketplace will suit you perfectly.
Can you pivot from e-commerce to marketplace?
Yes! Lean entrepreneurs understand that the key to business success is to experiment, gather feedback and insights, and apply this to improve your business idea. You may find that in selling your product, you develop a keen understanding of the market you are selling to. You can then use this knowledge to build a blended marketplace that mixes your own product line with that of third party vendors.
If you want to step back from e-commerce completely, you could always remove your product and pursue a marketplace on its own. Essentially, it is a pivot from one revenue stream to several, based on what is happening on your platform. As CobbleWeb's CEO and co-founder Ramdane Mir notes in this interview, the key is experimentation and speed.
Understanding what you want to achieve with your digital business and how it relates to an actual market opportunity should play a deciding role in which model you decide to follow. Hopefully our rundown of the respective pros and cons has made the job a bit easier. 
Still not sure if your digital concept should take form as an single-vendor online store or a marketplace platform? Get in touch with our team for a free consultation.