The concept of pivoting puts investors on edge, but for many startups pivoting is natural, if not essential. BBC Radio 4 invited CobbleWeb CEO and co-founder, Ramdane Mir, to join a panel of guests on its The Bottom Line programme to discuss the value of pivoting for struggling startups. The panel included Celia Pool, co-founder of DAME, and Edmund Glover and Nick Stone of FIXR, who shared their first-hand accounts of successful business pivots.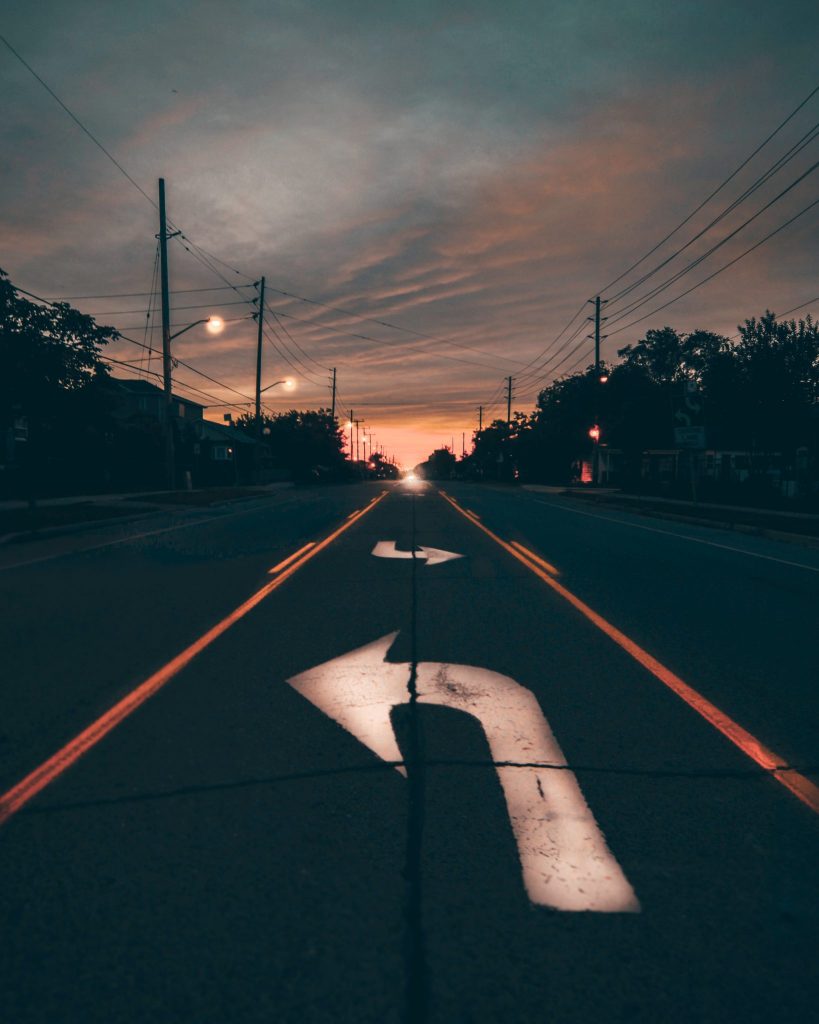 Listen to the podcast on the BBC website
https://www.bbc.co.uk/sounds/play/m000671p

Transcript of the podcast
Evan Davis (host):
Hello and welcome to the program. Now for many the word pivot is indelibly associated with one of the most famous episodes of the sitcom Friends in which three of the group are trying to get a sofa up a staircase. It doesn't go, notwithstanding Ross shouting, "pivot!" at the others. It's actually much funnier than I've made it sound. But the exhortation to pivot is one that can be applied in many different situations not least in business. 

You start with an idea, doesn't quite work so you change course along the way. Now it's important to recognise that a pivot (even a really fundamental one) is an ordinary part of a business's development.
Nintendo made playing cards before it became famous for its gaming products. YouTube was a dating site that allowed you to upload your video profile. It takes time for a business to refine but you do need to be ready to adapt or die. And my guests this week all have some experience or knowledge of pivoting and we're going to go through their stories and first up is Celia Poole, co-founder of Dame. So Celia, tell us about the – don't don't jump ahead here – just the original business. What was the original business idea? But tell us the story of the setup.
Celia Poole:
So we started our life in 2015 as a subscription service and we were selling popular brands of menstrual products and the reason behind that was: we wanted to offer women more convenience and more choice and a better language around the subject, because traditionally, periods have been talked about in a bit of a hideous manner.
Evan Davis:
Breaking the taboo a little bit.
Celia Poole:
Exactly. We wanted to kind of give both young girls and women a better a better choice in this sector and we were offering them all range of products from reusable products to disposable products.
Evan Davis:
So hang on, you're basically an online mail order. Women's hygiene products.
Celia Poole:
Exactly like a Pick and Pack.
Evan Davis:
So, but the customer experience was they paid a regular monthly price, didn't they? They didn't just choose the product and buy it.
Celia Poole:
No exactly. Regular monthly price and it came through their door and they had that convenience that they didn't have to be caught out or they didn't have to go down to the shops
Evan Davis:
Right and just tell you it was you and who else?
Celia Poole:
Me and my co-founder Alec.
Evan Davis:
And you came from where?
Celia Poole:
I came from a very different world. I came from the art world. I used to work at an auction house. So yes not tampons at all.
Evan Davis:
Right. Auctions to tampons. Okay. And we will hear what happened to that idea and how you took the business thereafter shortly. Also with me we have two entrepreneurs, Edmund Glover and Nick Stone of FIXR. Okay which of you is going to tell me what fixer was. So again just the original story. Why don't you start it.
Edmund Glover:
Well we founded FIXR just as the app economy was really beginning to explode
Evan Davis:
The which economy?
Edmund Glover:
The app economy. So lots and lots of businesses producing apps in order to put themselves in the middle often of an existing trade. So Uber and Deliveroo were two quite good examples of that. And we thought we'd apply exactly the same principle to nightclubs. The idea being that you could buy your ticket on the way so that you didn't have to queue when you would get there and you could be ushered straight in.
Evan Davis:
And so… sorry just run this past me. So it's a Saturday night. I was sitting having a drink at home with my friends and we say" should we go clubbing?"
Edmund Glover:
Exactly. And you don't want to wait for 45 minutes when you get there. You want to buy your ticket in advance so that the nightclub knows you're coming, counts you into the capacity and you join a queue and go straight in and don't wait in the cold and the rain.
Evan Davis:
So pre-booking on a nightclub. Where did you get the idea for this?
Nick Stone:
I mean Ed and I cooked it up when we were actually working in a very different life in finance so it was really a brainstorming session and I think it was based on some quite painful experiences we'd been through as customers. But I think as well the world then was moving to this on-demand generation. And –
Evan Davis:
So this is not pre-booking tickets a week ahead? This is booking the ticket current when you're on your way.
Nick Stone:
Almost in real time. Yeah. So if you think back it seems very commonplace now but people were beginning to stream music on demand they were accessing movies on demand and yet you had this quite young tech savvy audience in terms of event goers, having to sort of play along with the quite anachronistic way of accessing venues and we set about to change that by providing this real time booking system allowing them to gain access in a fairly frictionless way.
Evan Davis:
So we've heard Celia's idea, a subscription service for women's hygiene products, your idea of sort of nightclub ticketing system… both sound perfectly reasonable. We're going to hear what what the next stage is shortly. But let me just introduce my third guest Ramdane Mir who's co-founder of CobbleWeb and you're a consultant basically Ramdane, is that correct? And who are you advising?
Ramdane Mir:
Mainly early stage entrepreneurs and tech startups.
Evan Davis:
So like these guys here some extent?
Ramdane Mir:
 Yeah exactly.
Evan Davis:
Now part of what we're talking about today, this pivoting, comes out of a methodology: the Lean Startup methodology. Just talk us through all of this and the book, that's kind of the manifesto in which a lot of it's based.
Ramdane Mir:
So the Lean Startup has been popularized by companies like for example Airbnb, Dropbox, Uber… so Eric Ries is actually the one who evangelize a lot about the Lean Startup methodology.
Evan Davis:
He's an American entrepreneur turned writer and now business guru really.
Ramdane Mir:
Exactly.
Evan Davis:
And what is the essence of Lean Startup as a method?
Ramdane Mir:
The keyword is really experimentation. So you start with an idea. If you have an existing product, so it's like you have an idea to improve it. And this is where you have to actually develop your product in a way that you can maximize the learning according to your business assumptions and actually minimize the effort you're going to make. 

So you have this loop about. When you get started, so you release your first version, you measure and then from that you have some learning. Then you come back to improve your product.
Evan Davis:
And this is absolutely key. So it's about what you don't do. As I understand it, you don't go into a sort of backroom somewhere, perfect, finesse and perfect again, produce this perfect thing and then launch it into the market with a big fanfare.
Ramdane Mir:
Exactly. And there is actually a very very important point about this loop is the speed. So instead of spending six months on the product before launching, it's just to launch fast, learn, adjust, and to get the product market fit.
Evan Davis:
Yeah. So every time you release something you learn something about whether this is what the markets want. Okay so we've got the sort of the basics here. Just before we get into what happened in each of your two businesses. Eric Ries, he says a pivot is a change in strategy without a change in vision. Just take us through that definition, Ramdane: change in strategy without a change in vision.
Ramdane Mir:
So the vision is about the mission of the company. So we would like to try to achieve. Pivoting is really about finding the business model that would work actually to get like a viable business. But if you are actually optimizing an existing business model just to make it better we talking about optimization.
Evan Davis:
Right. So that's not a pivot. That's a tweak if you like.
Ramdane Mir:
Yeah exactly. That's the key. And often for example, what we see as well is they have a vision, they're trying to have everything the first day. They like to say, okay that's my vision. This is the type of problem I would like to fix and let's say you have a product that will actually do everything, then that's going to be actually very dangerous because when you have very very big product to launch it's quite hard to be agile and to actually pivot.
Evan Davis:
Okay. Now we're going to hear the stories of these two businesses. So Celia you're out there your subscription service for women's hygiene products online. How did you go?
Celia Poole:
So actually it was going well we were getting thousands of customers and we were going along at a reasonable pace. But the plastic waste that we were seeing that was coming from these products was really bothering us and we were offering our consumers both disposable and reusable products however all of them were going to the disposable. And we felt that that wasn't the way that the market was going.
Evan Davis:
So there's a little bit of personal passion here that you don't like the product you're selling.
Celia Poole:
We basically stopped believing in it. Yeah we- it's, it's very difficult to go down a route where you're marketing or promoting a product which you actually don't buy into.
Evan Davis:
It wasn't going so spectacularly well or was it? I mean-
Celia Poole:
It was going well. It wasn't soaring, but it wasn't crashing…
Evan Davis:
but it had reached a limit?
Celia Poole:
It did reach a limit and we had a certain amount of money in the bank. We weren't sort of going into the red but we thought "right this is the time. We're at a crossroads. We need to make a decision." Where are we going to take this business because our passions are going one way and the business is going quite a different way.
Evan Davis:
Right, so where did you take it?
Celia Poole:
So what we did is we went and sort of asked our customers because we could see that these women were buying more and more reusable as in their life. So things like coffee cups and water bottles, but why weren't they buying the reusable menstrual products? 

And so, asking them, the big answer came back was that the habit change was too big. Traditionally women are shown what to use by their mother and then they just do that blindly for the rest of their lives. And it was too scary for them to move on to a completely different product which was used in a very different way. 

So we thought, "okay hold on, there's something there! We can take a product that they're already really comfortable using, which was the tampon, and let's redesign it and we'll make it more beautiful, we'll make it higher performing and we'll make it reusable and more sustainable." And so therefore we came up with this reusable tampon applicator which was a world first.
Evan Davis:
Right now that's actually quite a radical – I mean that is quite a big pivot, because you're actually… it is the same vision of kind of women's products and breaking the taboo and making conversation open about menstrual products, but now you really have gone into design…
Celia Poole:
You're going from retail to manufacturing. It's completely different. And so that is scary and that's a very scary thing to go and take to your investors because your investors don't want to hear that.
Evan Davis:
Right! Well we'll come we'll come back to how that one's going. But let's go to the guys and so you've got your nightclub ticketing business, how did it go?
Edmund Glover:
Well it didn't really go terribly well.
Nick Stone:
We can say that now.
Edmund Glover:
We can say that now. And um we were… I think we were selling maybe a few hundred tickets a month.
Evan Davis:
What was wrong with it then?
Edmund Glover:
I think we discovered things about our market that were not really obvious to us until we were in it.
Evan Davis:
As you do as you do.
Edmund Glover:
As you do. We haven't fully realized how plural our customer base was and therefore how expensive they would be to market to so people who go to nightclubs even very music driven nightclubs of a particular genre tend to be very very different to one another. And that made it hard and expensive to market to them and we didn't have the money to do that. 

But I think probably the bigger problem was that our ultimate customer which was the nightclub didn't really invest in using the service as much as they could have done. Part of that was because on the night nightclubs are quite chaotic places.
Evan Davis:
But can give you another reason which is nightclubs like to have queues outside, don't they?
Nick Stone:
There was an element of that. I think the problem really was that you could spend a lot of time and actually money travelling around not getting into places because they were already full. And I think your spare time is quite precious. Actually, it is convenient to be able to go onto an app and see where is available and book your entry in advance, subject of course to terms conditions of entry. And I think that we knew that that proposition would land. 

Within our industry there's a lot of nuances and one of them is that venues have stopped running all the events themselves and they've actually enlisted the help of other events organizers or promoters who have a good contact list and network to fill their venue for them and that person will often control ticketing and entry on the night. So, it wasn't just the venue you are necessarily dealing with it was the promoter which could be more than one promoter on any given night as well. 

And it was pulling all of those parties together that was difficult in the first instance.
Evan Davis:
Okay so now. You've got your business, it's sort of chugging along but not really taking off and you give it… How long did you give it before you thought we need to think about this?
Edmund Glover:
I think we were probably about five months in at this stage which is quite a long time in a brand new business' lifecycle.
Evan Davis:
It doesn't sound very… right. So what happened and how did you switch?
Nick Stone:
Well it was a long time given our cash runway and yeah it was getting very very nerve racking as Celia alluded to and then quite distressing because the plan that you had conceived and poured your heart and soul into and spent a lot of time on… it wasn't working and you have to face up to that fact at some point. And what we had been doing, which is I think consistent with the Lean Startup approach is trying different ways to get our product to land. Getting your product into the hands of the people you want to be using it and getting it being used.  And we were trying different ways to achieve that and it was about five months and that through a connection actually of ads from the university that we were given the opportunity to ticket an end of summer ball which had two thousand students going to. And –
Evan Davis:
So this is a much more narrowly focused market. So you're basically then just becoming a ticketing app for that?
Nick Stone:
Correct. Because actually it wasn't obviously on demand it was in advance, it was planned. So it was a departure from what we've been doing however fortunately because of the way we designed the app we could still ticket things in advance as well.
Evan Davis:
So you said, "hey we can be the ticketing app for your ball."
Edmund Glover:
Absolutely. And in the end you know we sold a hundred thousand pounds worth of tickets in about ten minutes which as near as makes no difference was the entire value of the previous month trade in the nightclub world. So it certainly made us focus.
Evan Davis:
So then you thought what? "We should do is student focus?"
Edmund Glover:
Yeah. Well I mean I think you know counterintuitively the student events economy is largely cash based. It really is the one realm where technology hasn't taken over. It was all very well ticketing one ball in St. Andrews (where I was) but we then set out to discover (by employing a red network) whether or not this was the case everywhere else. 

And it turned out not only that it was, but also that the events that were being run were extremely diverse because they were founded upon university societies, so wherever there's a social academic or sporting interest people are running events for those causes.
Evan Davis:
So you wanted to then become the default platform for student societies to ticket and sell their events.
Edmund Glover:
Exactly.
Nick Stone:
Yes. And this is where the product market fit took hold. We had the tech savvy audience that were used to doing things on their phone and we were only dealing typically with one customer base in terms of one event organizer who had sole control of the event and ticketing.
Evan Davis:
I mean it sounds like you are actually solving a problem for somebody who is trying to sell tickets for an event which is a bit of a faff really isn't it? Whereas the nightclub world didn't recognize it had a problem. You weren't solving a problem for the nightclub owner. They just had people coming up and selling
Edmund Glover:
No. Well at least they didn't agree that the problem needed to be solved.
Evan Davis:
Ramdane – okay you've heard these two experiences. Just give us a little bit of commentary on what we've heard and how typical these kind of business evolutions are.
Ramdane Mir:
I'd like to jump from Nick, what you said earlier about "we were trying actually to change the customer behaviour, so it takes time and then actually you have to educate them. Often what I see, entrepreneurs used to actually like the solution. 

So they see some success in the market. They see that and they say, "oh this is exactly what I should do." But we shouldn't do that actually. I think the key element is about loving the problem. So I love the problem and what do I know about the problem today? And how should I actually design my MVP to learn a little bit more about…
Evan Davis:
MVP is the?
Ramdane Mir:
So the Minimum Viable Product.
Evan Davis:
Right.
Ramdane Mir:
So it's a version –  a version of a product that allows the team to minimise the effort and maximise actually the learning about the customer. 

This is where, when we talk about pivot, when we talk about iteration, focusing on the problem, another solution, and building the solution along that. That's one thing. 

And the second one is about the audience. We don't want to miss opportunities. The market is big. I want to actually increase the risk. I want to be successful. So I want to make sure my market is big enough but what they don't see usually is actually if your audience is big… So maybe it's not just one problem. It's quite hard to build a great product –
Evan Davis:
For everybody.
Ramdane Mir:
For everybody.
Celia Poole:
I think it's quite common. When you start a business you can very easily go to the solution first and not really look at the pain point
Evan Davis:
And then by pain point you mean the thing that you're going to ease; That makes it worth buying.
Celia Poole:
Exactly. The thing that people are willing to hand over money for because it pains them so much that they want you to solve it for them. And I think we had a small audience for it. But we didn't have a big enough sustainable audience for it. And that's what became apparent to us. 

And I think it's very very common and I think when you go through the pivot stage, that's when you really think right I'm going problem first I'm not going solution and I'm really going to identify who my audience is and what exactly it is that's really hurting them.
Evan Davis:
The problem you were trying to solve was the bad habits, I suppose, of disposable…
Celia Poole:
Yes. So basically we could see from all our research that women were increasingly feeling very negative towards the amount of waste that they were producing in this area. But they weren't doing anything about it.
Evan Davis:
So now you can help them do something about that.
Celia Poole:
Exactly. And I think definitely with us as well. Like you, the market was changing as well with FIXR. We… had we launched our product five years earlier, I don't think anyone would have bought it because people weren't really aware of the plastic crisis that much. They weren't really bought into it but we were launching at around a time where David Attenborough was on 'Blue Planet 2', everyone was seeing all these images and suddenly the world was becoming more receptive to it, and I think that market fit is really important as well.
Evan Davis:
Let's just talk about some of the obstacles. So the one that sort-of occurs to me first to advancing the business is the psychological ones. 

So you entrepreneurs, you're all headstrong people who think nothing can go wrong with your idea. And it's very human isn't it, to think "if I just try harder and purer to make my idea work, it will work eventually." And essentially the point of the pivot is, there is an element I think you use the word distress.

There is an element of effectively admitting to yourself that it hasn't gone to plan and it hasn't worked and isn't that the hardest bit of the whole thing?
Celia Poole:
Yeah it's terrible, it kind of… I think it was probably the lowest point of doing the business because you are having to re-evaluate everything and really put yourself under a microscope and… and it's very difficult and some people say, "oh did you have a lightning bolt moment?" And it's like, "no" because you're actually having to go through quite a lot of emotional turmoil to work out whether or not you are doing the right thing because that's the point.

It's when you do a pivot, you don't know if you're doing the right thing, you don't know if you're doing it for the right reasons. I remember going to see a mentor of mine who I really believed in his opinion and I sat with him for about an hour and a half, two hours, and I went through everything and at the end I sort of stupidly asked the fateful question, "do you think I should do this" And he turned around and he said, "no don't." 

And I remember coming away from the meeting thinking, "oh God, I really respect his opinion and he just said no." And then something inside me just resolved to think, "no, actually I don't agree with that. I have to actually give this a shot… at least to get it to the next level where I can see if there's any market validation because otherwise I'm going to kick myself."
Nick Stone:
It's hugely painful. You have to accept whether in whole or in part that what you've been doing up until that point hasn't worked. And I think a really important point here is the team you've got with you at that point because it is a dark moment and you have to look at yourselves and say, "can we take this forward and how are we going to do that?" And I think that that's where you really have to show resilience, perhaps more than when you took the initial leap.
Evan Davis:
Mmm so it takes mental agility. So one way of looking at this is to say it's just obvious. You're going to try stuff and then change it. In a way, Ramdane, I'm sort of… I'm shocked that it's a shock to the business world that this can be a manifesto to think about business Lean Startup. 

Try something. Don't make it too big. Start small. Just give it a go. See whether it works. Learn, adapt. Do it again. This all seems so sort of blindingly obvious. I wonder how Eric Ries sold a book that has been such a big kind of intellectual…
Ramdane Mir:
The principles are obvious but apply that. It's much harder. You know, just earlier you mentioned an interesting fact about ourself, our beliefs, and how can we actually just be critical and assess ourself. And this is the key. 

For example, just when we talk about… you mentioned the simple just yeah, simple and then you can iterate, but so much entrepreneurs actually, if it's too, if the product is too simple, they're afraid actually they're going to disappoint the users. They're going to disappoint the customers, so they have many fears like that, that will stop them making it simple so they will actually say, "oh I think I should add this features or the sellers, they're not going actually to stay in this platform." 

So I want them to stay in the platform, so I'm going to build this and build that in the end, you don't have five or six features, you have a whole list of… and this is when you don't need to apply it, you say, "yeah it makes sense. Easy." But when you start actually applying it, this is where it's actually a battle against yourself.
Evan Davis:
Because your instinct is to do it all the other way: not to have the Lean Startup but Fat Startup that is really trying –
Celia Poole:
Exactly that in our first business and your instinct is to give everyone what they want when they want it and actually you need to be laser focused on simplifying and reducing and getting it down to a fine GM product.
Evan Davis:
We probably ought to spend a moment thinking (and I'm trying to think of examples) of people who fail by pivoting. I mean, you know, who have a perfectly good product and say, "well we need to be moving with the market, pivot, and then…"oh, actually the new product… we had no competitive advantage in the new product. We only had a competitive advantage in the old one." 

Ramdane, are there companies in pivot and you think, actually you should really have just stayed where you were because that was a perfectly good place to be and now your listeners will be writing you with examples.
Ramdane Mir:
We have one of our clients. They pivoted and then actually it didn't go well. So it was actually a company in Paris, it's like Uber but for motorbikes.
Evan Davis:
Okay.
Ramdane Mir:
They were around for maybe a few years and while they were having a membership model all the drivers actually, they paid the membership to the company and then they can use the system, get a new client, this type of thing. And then we were talking earlier about "Uber is successful. Let's do the same thing. Let's change actually the price model." 

Now they're not going to pay a membership but what they're going to do is go to pay per ride and we're going to do something super amazing is, you know the people coming from for example you know a rich area in Paris, we're going actually to charge a little bit more we're going to do like Uber; we're going to have an algorithm! That's amazing! We're going to make more money." And they started like that.

I was a little bit like, "you know, maybe you should start with the new clients and see how it works, then your drivers. Start small. But [they were] very enthusiastic and then they're starting to test and all actually the drivers left.  They didn't want to do that. What they're trying to do is, every time they have a transaction, they talk to the clients saying, "you don't need to pass through the marketplace. I can just… you call me and then you know, I can actually just come," because they were working a lot with professionals.

It's for people that are busy, they want to jump actually the traffic and then they want to go to the airport, or go to a specific like an event etc. so they use their service. 

So maybe they had to focus on the marketplace… make it differently. It could have worked but the way we've done it with the high confidence just doing the pivot and that's got started and then actually the company closed.
Evan Davis:
Yeah we need to sort of finish but I'd like to hear how the businesses are going now. Celia, what are the state of things now?
Celia Poole:
Well things… Yeah, a lot better than the old business was going. So when we did our Kickstarter campaign and we put it out to the world we were really amazed by the response that we got. We trended on Twitter on sort of day three of our project going live. We were over-funded by about 500%. 

We sold in over fifty countries around the world and suddenly where we were just going to start putting these products onto our current D2C site. Well, our direct to consumer site. So our website, we were going to continue the subscription. We suddenly got the major UK retailers coming to us saying, "you know, this is a product we want." 

And so we launched the product this year in Waitrose and through our own website. And since then the reaction has been amazing because it's really showing that this is the right time for women to want to switch over to something that's more sustainable.
Evan Davis:
And you don't only buy it from you via the website? You can buy it in the store as well.
Celia Poole:
Exactly.
Evan Davis:
That is very different to the original.
Celia Poole:
Exactly. We thought that dual sales channel was really important for women. And you're also having to iterate the whole time. We're still adapting the product. You know we've already now put it out to thousands of people who supported us and we're getting feedback from them and we're constantly trying to adapt, change it, make it the best that it can be.
Evan Davis:
Okay guys. You pivoted, how's it going?
Edmund Glover:
It's going well. We're now in forty universities and in a lot of them we've got above 90% usage rates amongst the students who are there. I think in part that's because we had to design almost brand new technology that cater for the many varied and peculiar ways in which students traditionally ticket and run their events. So things like membership numbers, only being able to invite certain people, different prices for different members of different clubs and so on and so forth. 

And it's been a really interesting learning process, seeing the kind of events that students run. It's a quite interesting marketplace from which to infer future trends but from where we see things it's in very good health.
Evan Davis:
And you're charging a commission to the… what commission do you charge exactly?
Nick Stone:
Yeah so we charge a booking fee on paid tickets… free tickets. There's two rates. There's a student rate which is 2.5% plus 50p and then there's a non-student rate which is higher at 4% plus 50p and the reason there's two rates is because I suppose, as we've evolved in the student market, we've found that our user base has continued using us once they graduate. And I think that's really helping us diversify the types of events we cater for, both in the UK market but actually we're beginning to see trade now outside of the UK in both the EU and the US.
Edmund Glover:
What's quite interesting for us is, we've actually come full circle now to sort of pre-pivot days and that we've now built this large transactional database of more than half a million students and nightclubs are quite interested in reaching those customers.
Evan Davis:
Now they're coming begging at the door.
Nick Stone:
I wouldn't… I wouldn't I say that but um, I would say a good 30% of our trade is now the original business that we first conceived.
Evan Davis:
That's the lovely sort-of circular… it's that closing of the circle at the end. And Ramdane – the kind of the pivot followed by another pivot and then another pivot, is that… is that a thing?
Ramdane Mir:
Roughly globally maybe there's between 15 or 20% startup pivoting. It's not… it's not a bad thing when you actually a pivot. 

It's probably the same principle. You make sure you know you talk to a user and you listen to them, you adjust your project, you be critical of yourself, making sure you know why they actually build the product. 
If the decision is a pivot of course it's good to have small experiments. You have to do it in the way that you can learn a little bit more and then move forward like that. So I think if we have to learn something that's it.
Evan Davis:
Well that's been a fascinating discussion. My guests: Celia Poole co-founder of Dame, Ed Glover and Nick Stone of FIXR, and Ramdane Mir co-founder of CobbleWeb agency who consults on all of this. Thank you very much to them for your experiences. 

Thank you for listening. The program was produced by Julie Ball. And if you enjoyed this edition of The Bottom Line, you can subscribe to the series on BBC sounds or your preferred podcast provider.

END

Do you think it's time for your business to pivot?
We can help you make the right decision. Get in touch.