---
A cursory look at Google will reveal thousands of case studies and analyses that have tracked Amazon's rise as a global hegemon. This Amazon case study is different in an important way – it focuses on the specific processes and principles that have kept its iconic online marketplace at the leading edge of e-commerce.
And at the leading edge they definitely still are:
In the last quarter of 2021, Amazon reported revenue of $138 billion, the company's highest quarter ever. The following quarter, Q1 2022, revenue of $116 billion delivered its highest Q1 on record.
To put that into perspective, if Amazon was a country, its 2021 revenue of $470 billion would have made it the world's 31st largest economy! That is more than the GDP of medium-sized countries like Nigeria, Egypt or Malaysia.
The online marketplace model remains the engine of Amazon's growth strategy
E-commerce, especially its Marketplace for third-party sellers, still brings in the lion's share of revenue and profit, despite the success of its other services like AWS and Prime. It is estimated that Amazon Marketplace generated $24 billion profit in 2020, compared to $13.5 billion for AWS.
In the US, Amazon accounts for 49% of all e-commerce sales, with its marketplace contributing almost 70%.
Globally, as of November 2022, Amazon is still the world's most popular online marketplace based on traffic.The popularity of Amazon's marketplace has also made it the world's third largest search engine, after Google and YouTube. In fact, half of all product searches in the US start on Amazon.
That's great for Amazon, but what's the relevance for online marketplace startups today?
We usually put the conclusion at the end of an article, but for this case study it makes sense to make a bold statement right at the beginning:
Prospective marketplace entrepreneurs can learn more about building a successful multi-vendor platform by studying the 'how' and 'why' rather than the 'what' of leading marketplaces like Amazon.
A marketplace's core function (the why) is to connect buyers with sellers of goods or services. Over time, this basic value proposition has evolved from simple "classified" services, such as those on Craigslist, to sophisticated value chains (the how) that make it easier, faster and more cost-effective for sellers and buyers to connect.
And Amazon has been right at the cutting-edge of each step in this evolutionary process. So continue reading this marketplace case study as we illuminate the thinking and mechanics behind some of this online retail phenomenon's most important growth strategies.
Solving real problems one at a time
Amazon has solved a number of problems for consumers by making it easier for them to shop online. Some of the key problems that Amazon has solved include:
The inconvenience of having to physically visit a store to make a purchase
Limited product selection at brick-and-mortar stores
High prices at traditional retailers
Difficulty comparing prices and product features
The hassle of carrying heavy or bulky items home from the store
By offering a wide selection of products at competitive prices, and providing convenient delivery options, Amazon has made it much easier for consumers to shop for what they need. Additionally, Amazon's customer-friendly policies, such as its return policy and customer service, have helped to build trust and confidence among its customers.
Testing the waters for product-market fit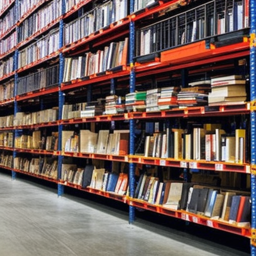 However, Amazon did not become the everything store overnight; they started with one product type – books. At the time (1994), the internet was still relatively new and not many people were shopping online, with most books only available in brick-and-mortar stores.
Amazon founder, Jeff Bezos chose to sell books as the platform's first product because they were easy to ship and had a wide appeal (there were 3 million books in print back then). Books are also a relatively low-cost item, so customers didn't have to spend a lot of money to make a purchase. Additionally, the online book market was relatively small at the time, so Amazon had the opportunity to establish itself as a dominant player in the space.
"Our timing was good, our choice of product categories – books – was a very good choice. And we did a lot of analysis on that to pick that category"

Jeff Bezos
Amazon's entry into the book market in the 1990s had a significant impact on the cost of books. By selling books online, Amazon was able to offer a wider selection of titles at lower prices than traditional brick-and-mortar bookstores. This increase in competition helped to drive down the price of books, making them more affordable for consumers. Additionally, Amazon's efficient and low-cost distribution network allowed the company to offer free shipping on many orders, further reducing the overall cost of books for customers.
How Amazon solved the chicken and egg problem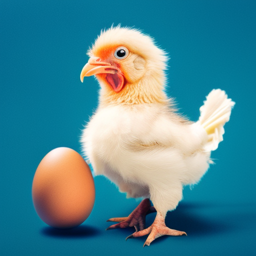 Identifying the right product doesn't help if you don't have suppliers. In turn, sellers are hesitant to join a marketplace without buyer traffic. This was even more of an issue in the early days of the internet when there was still widespread suspicion of online transactions.
Amazon also couldn't afford that rogue sellers damage its young brand with bad customer service. Especially since today's sophisticated third-party payment systems and anti-fraud mechanisms didn't exist then.
The solution was to be an aggregator of third-party products, rather than a conduit for third-party sellers. So instead of onboarding wholesalers and publishers, Amazon simply listed their books. Orders from buyers were routed via third-party suppliers, but fulfilled by Amazon.
That last bit is important. By not going the drop-shipping route (where the third-party supplier handles shipping), Amazon was able to build its brand and control the customer experience.
This growth strategy solved the buyer vs seller conundrum and helped Amazon to build America's largest online shopping audience. This of course made its platform extremely valuable to sellers. In 2000, Amazon Marketplace opened its doors, allowing small businesses, as well as established brands, to sell their goods directly on the platform. The resultant influx of sellers ignited massive network effects which played a big role in the company's first ever profit the following year.
Amazon Lesson #1 for marketplace startups
Validate your marketplace idea with a selection of carefully vetted products, a viable and clearly defined (small) target audience, and a core value proposition (e.g. price, selection, convenience). This will give you the opportunity to gauge if your solution is in fact what consumers want, without blowing your budget and struggling to establish product-market fit by trying to accommodate everyone and everything.
As Jeff Bezos said in his 1998 letter to investors,
"We will continue to measure our programs and the effectiveness of our investments analytically, to jettison those that do not provide acceptable returns, and to step up our investment in those that work best. We will continue to learn from both our successes and our failures."
A value proposition that doubles as a flywheel 
"Huge choice selection, at low prices, with fast delivery."  Amazon's core value proposition has remained constant since its foundation for a very good reason.
Amazon's flywheel, also known as the virtuous cycle, is a term used to describe the company's business model, which is designed to continually drive growth and improve the customer experience. The flywheel consists of three main components: attracting new customers, retaining existing customers, and increasing the value of customers over time.
The idea behind the flywheel is that each of these components feeds into and supports the others, creating a self-sustaining, positive feedback loop. For example, when Amazon attracts new customers, it can use their data to improve its recommendation algorithms and provide a better shopping experience for those customers. This in turn leads to increased customer satisfaction and loyalty, which can drive more sales and attract even more new customers.
As the flywheel continues to spin, the company can use the data and insights it gathers from its customers to improve its operations and efficiency, driving down costs and increasing its profitability. This allows Amazon to reinvest in its business and continue to drive growth, creating a virtuous cycle that drives long-term success.
To ensure that its flywheel operates optimally and keeps pace with evolving consumer behaviour, Amazon has ensured that its value proposition doesn't remain static. The platform constantly adds quicker and easier ways to browse, select and order an ever growing catalogue of products and services. In addition, new products like the Kindle (e-reader), Echo (smart speaker ) and Alexa (virtual assistant) expand an ecosystem that makes it easier to purchase Amazon products.
Amazon Lesson #2 for marketplace startups
Kickstart your marketplace's flywheel by igniting network effects. This happens when the perceived value received from a product or service becomes greater than its cost. For instance, by vetting your initial sellers and their products manually you can create a system that is valuable to early adopters.
The myth of building a complex digital platform on a shoestring budget
The garage motif features prominently in many successful founders' origin myths. Jeff Bezos is no exception. The hackneyed tale of how he and his ex-wife rented a garage near Seattle, after a cross-country drive from New York, during which they slapped together a business plan, features in almost every hagiographical recounting. 
What is not always made clear is that Bezos raised substantial seed funding to start his new platform with. There was $300,000 from his parents, as well $1 million from friends and acquaintances. Most of this was pumped into marketing, infrastructure and testing.
It is worth noting that Amazon was in beta phase with 300 test users for a year before it went live on 16 July 1995. That initial investment paid off though. Within its first six months Amazon pulled in over $500,00 in revenue. In 1996, the platform's first full year, it made an astounding $15.7 million in sales. 
This early success made Amazon an attractive proposition for institutional investors. In 1996, venture capital firm, Kleiner Perkins Caufield & Beyers came calling with $8 million in funding. Another year later (less than two years after launching), Amazon listed on the NASDAQ stock exchange at $18.00 per share, raising $54 million. The rest is history.
Amazon Lesson #3 for marketplace startups
Technology may have become more accessible since the 1990s, but combining the right marketplace software with well-designed user flows, analytics and iterative processes is still a major undertaking. The bottomline is, if you don't invest in suitable technology and development processes that deliver productive user feedback loops, you are going to struggle to establish product-market fit and your marketplace platform is probably not going to survive.
BONUS TIP: It is therefore critical to understand the difference between the cost of a marketplace platform and a budget for marketplace development.
The right technological foundation will deliver a competitive edge
Amazon was initially built using a combination of technologies and software. Some of the key technologies that were used to build the early versions of Amazon's website and online services include the Linux operating system, the Apache web server, and the MySQL database management system. 
Additionally, Amazon likely used a variety of programming languages and frameworks to develop the custom software that powers its various features and functions. Some of the languages and frameworks that may have been used include Java, PHP, and Ruby on Rails.
Overall, Amazon has continued to evolve and expand its technology stack over the years, adopting new technologies and software as needed to support its growth strategies and meet the changing needs of its customers. This includes using custom software development to build a competitive advantage in several ways. 
For example, they have developed custom algorithms and systems for optimising their inventory management and distribution processes, which has helped them to deliver products faster and more efficiently than their competitors. They have also developed custom user interface elements, such as their one-click ordering system, which has made it easier and more convenient for customers to shop on their platform. 
Another example is their use of personalised recommendations, which are based on the sophisticated algorithms that are able to analyse customer data and make recommendations for products that are likely to be of interest to them. This has helped Amazon to drive customer engagement and increase sales. 
There's a saying in investment circles, "On a long enough timeline, competitive advantages erode and returns normalise."  This also applies to technological advantages. 
Amazon has therefore invested heavily in developing new product technologies that have helped to improve the customer experience. For example, the company has developed Amazon Prime, a subscription service that offers customers free two-day shipping, access to streaming video and music, and other benefits. 
The use of AI and machine learning in its own products, such as its personal assistant device, Alexa, and its recommendation algorithms, has helped to improve the customer experience and drive sales. This has given Amazon a competitive edge and helped to solidify its position as a technology leader.
Amazon Lesson #4 for marketplace startups
Very few successful online marketplaces are built with off-the-shelf solutions. One size fits all simply doesn't cut it when it comes to the often complex user flows that a specific marketplace idea requires. A custom MVP may seem more expensive at first glance, but your chances of success are exponentially higher and you will avoid a costly (in terms of both time and money) tech u-turn.
Leveraging customer feedback to boost seller performance and revenue 
One of the key ways Amazon revolutionised customer reviews was by making them an integral part of the shopping experience. Before Amazon, customer reviews were not widely available for most products, and it was difficult for shoppers to find reliable information about the products they were considering purchasing. 
Amazon changed this in 1995 by allowing customers to leave reviews for products on its site, providing shoppers with a wealth of information about the products they were interested in. This made it easier for shoppers to make informed decisions and helped Amazon establish itself as a trusted source of product information.
To create a smooth feedback loop, Amazon made it easy for customers to leave reviews by automatically sending them a request to review a product after they had made a purchase with clear instructions on how to do so. The review submission form is easy to find and fill out, and customers can simply click a few buttons to submit their review. This makes it easy for even the most technophobic customers to leave a review, which encourages more people to do so and helps Amazon collect a large volume of customer feedback.
In 2019 Amazon launched its "One Tap Review" system, which allows customers to leave a star rating without having to write a review. This feature has removed additional friction from the feedback loop.
Amazon also uses customer feedback to help sellers improve their performance and increase sales in a number of ways. For example, Amazon may use customer feedback to help sellers identify common problems with their products or services, such as poor packaging or slow shipping times. This information can then be used by sellers to make improvements that will help them provide a better customer experience and boost sales. 
Additionally, Amazon may use customer feedback to help sellers improve their product listings, by highlighting the most popular features or benefits of a product, for example. This can help sellers attract more customers and increase their sales.
One challenge that Amazon has faced with customer reviews is ensuring that the reviews are authentic and not fake or manipulated. Because customer reviews can have a significant impact on a product's sales and reputation, there have been instances of businesses trying to boost their own products by leaving fake positive reviews or damaging the reputation of their competitors by leaving fake negative reviews. 
To combat this, Amazon has implemented various measures to detect and remove fake reviews, such as using machine learning algorithms to identify unusual patterns in review behaviour. 
Amazon Lesson #5 for marketplace startups
Customer feedback is an indispensable tool for improving your marketplace platform and building trust with your users. Which format it should take will depend on the nature of your marketplace. Retail marketplaces would structure their feedback mechanisms in a different way than a service marketplace, for example. 
A logistics phenomenon 
Amazon became a leader in ecommerce logistics through a combination of factors, including a strong focus on providing excellent customer service, a commitment to continuous innovation, and a willingness to invest heavily in building out its logistical infrastructure. This included building its own warehouses and fulfilment centres, as well as developing its own delivery networks and transportation systems. 
The company has made a number of innovations in ecommerce logistics that has allowed Amazon to control every step of the ecommerce process, from the moment a customer places an order to the moment they receive their package. It has developed advanced technologies like robotics and machine learning to automate and streamline its fulfilment and transportation processes, making them more efficient and cost-effective. 
New services like Prime (free, fast shipping on millions of products) and Flex (allows independent contractors to make deliveries on behalf of the company) have further grown its logistical reach.
Amazon has also made strategic acquisitions and partnerships over the years to expand its logistical capabilities and reach. One recent example is warehouse machinery and robotics maker Cloostermans, which will help its existing robotics division automate aspects of its warehouse operations.
Amazon Lesson #6 for marketplace startups
Your shipping strategy can have a huge impact on your marketplace and should be built into your overall growth strategy. The unique shipping needs of each retail marketplace is yet another good reason why it's better to use custom solutions for marketplace development. 
Revenue before profit; frugality before bells-and-whistles
Bezos understood the importance of achieving economies of scale as the foundation for a sustainable business model. This is why Amazon did not report a profit until 2001, its seventh year of operation, despite phenomenal growth in revenue. 
The company reported a net income of $5 million in the first quarter of 2001, and has been profitable every year since then. However, it is worth noting that Amazon's profitability has varied over time, with the company sometimes prioritising growth and investment in new areas over short-term profitability.
In his own words,
"We will balance our focus on growth with emphasis on long-term profitability and capital management. At this stage, we choose to prioritize growth because we believe that scale is central to achieving the potential of our business model." 
Amazon is known for using a lean approach in its business operations. This approach is based on the idea of maximising customer value while minimising waste. In other words, Amazon is always looking for ways to do more with less, in order to provide the best possible experience for its customers.
One way that Amazon applies a lean approach is by using data and analytics to make informed decisions. This allows the company to identify areas where it can streamline its processes and eliminate waste. For example, Amazon uses data to optimise its supply chain and logistics operations, ensuring that products are delivered to customers as quickly and efficiently as possible.
Another way that Amazon applies a lean approach is by being agile and responsive to customer needs. The company is known for its ability to quickly iterate and introduce new products and services, based on customer feedback and market trends. This allows Amazon to stay ahead of the competition and offer customers the products and services they want.
Bezos says,
"We will work hard to spend wisely and maintain our lean culture. We understand the importance of continually reinforcing a cost-conscious culture, particularly in a business incurring net losses. "
Amazon Lesson #7 for marketplace entrepreneurs
Combine a Lean process with Agile practices to help your development team focus on those aspects that will grow your marketplace best.  
Choose  the right metrics 
Amazon has a team of data analysts and business strategists who work together to determine which metrics are most important for the company to track. These metrics are based on the overall goals and objectives of the business. The specific metrics that Amazon tracks may change over time as the company's business priorities evolve.
Amazon divides metrics into two types: 
Controllable input metrics and output metrics, also known as leading and lagging indicators. 
It's approach to metric management also has two components:
First, it defines and tweaks each metric through a process called DMAIC – Define, Measure, Analyze, Improve, and Control.
Second, it presents its metrics in something called a 'Weekly Business Review' meeting, or a WBR meeting – which is fractal: top leadership does a full-company WBR every week, followed by every department and operational team on down.
A well-known example are the five key customer metrics Amazon uses to calculate seller ratings: Order Defect Rate, Cancellation Rate, Late Dispatch Rate, Policy Violations, and Contact Response Time.
Amazon spends hundreds of man-hours iterating on the right input metrics to use. When it comes measuring them the company applies 3 important rules:
Remove any bias in your metrics (don't use vanity metrics)
Audit your metrics (make sure they are measuring what they are supposed to measure, because over time metrics tend to drift )
Choose and implement the right analytical tools
As an example, in 2004, Amazon's customer satisfaction metrics included the following process: 
"Each site is closely monitored with standard service availability monitoring (for example, using Keynote or Mercury Interactive) site availability and download speed. Interestingly it also monitors per minute site revenue upper/lower bounds. Round describes an alarm system rather like a power plant where if revenue on a site falls below $10,000 per minute, alarms go off!"
From the 1998 investor letter,
"We believe that a fundamental measure of our success will be the shareholder value we create over the long term. This value will be a direct result of our ability to extend and solidify our current market leadership position. 

The stronger our market leadership, the more powerful our economic model. Market leadership can translate directly to higher revenue, higher profitability, greater capital velocity, and correspondingly stronger returns on invested capital. 

Our decisions have consistently reflected this focus. We first measure ourselves in terms of the metrics most indicative of our market leadership: customer and revenue growth, the degree to which our customers continue to purchase from us on a repeat basis, and the strength of our brand."
3 Powerful Philosophies that underpin a long-term growth strategy
"The three big ideas at Amazon are long-term thinking, customer obsession, and a willingness to invent,"

Amazon Founder and CEO, Jeff Bezos, 
A Long and Winding Road Map 
Amazon's long-term vision is to be Earth's most customer-centric company, and it has pursued this goal through a variety of initiatives and strategies. 
A key aspect of its long-term vision is to continue expanding and improving its e-commerce platform, which is the core of its business. This includes continuing to add new products, locations and categories to its online marketplace, as well as developing new technologies and features to improve the customer experience.
On the horizon: 
Low carbon emission initiatives like e-cargo bikes and on-foot delivery
A partnership with GrubHub that will add additional value (unlimited free food deliveries) to Amazon Prime subscriptions
Further AI integration with its Alexa voice assistant that will make interactions more responsive and natural. Alexa Care Hub already allows a vulnerable person's device to be paired with a family member's, making it easier for people to keep in touch with elderly or infirm relatives.
Geographically, Amazon is placing a massive bet on India by spending $1 billion on digitising small- and medium-sized businesses across the country to help them trade online.
The The Ring Always Home Cam is home security drone that will link with Amazon's existing Ring surveillance technology
Further expansion into health and wellness sectors with initiatives like AWS Healthcare Accelerator, a programme provides training, support, and guidance to  medical start-ups. Halo Rise is a new sleep tracker that uses a combination of sensors and machine learning.
Putting suppliers and buyers first
Customer centricity has been a key pillar of Amazon's success since its inception. In 2004 the American Customer Satisfaction Index gave Amazon.com a score of 88 which was at the time, the highest customer satisfaction score ever recorded in any service industry, online or offline.
Buyer features
Amazon has introduced a number of features over the years to enhance the customer experience on its platforms. Noteworthy examples include:
One-click ordering: This feature allows customers to place an order with just one click, making it easier and more convenient to shop on Amazon.
Amazon Prime: This subscription service offers customers benefits such as free two-day shipping, access to streaming content, and other perks. This helped to drive traffic to the site and increase customer loyalty. It also increased the average order value since customers have to spend over a certain amount to receive free shipping. 
Amazon Fresh: This service offers customers the ability to shop for groceries and other household items online and have them delivered the same day or next day.
Amazon Pay: This feature allows customers to use their Amazon account to make purchases on other websites and apps.
Customer reviews and ratings: Amazon allows customers to leave reviews and ratings for products they have purchased, which can help other customers make informed buying decisions.
Personalised recommendations: Amazon uses customer data and machine learning algorithms to provide personalised product recommendations to customers based on their past purchases and browsing history.
Amazon Customer Service: Amazon offers a range of customer service options, including live chat, phone support, and email support, to help customers with any issues or questions they may have.
The platform has used features like free shipping and a fast checkout process to create large defensive moats that are incredibly difficult for competitors to attack.
It communicates the fulfilment promise in several ways including the presentation of the latest inventory availability information, delivery date estimates, and options for expedited delivery, as well as delivery shipment notifications and update facilities.
Seller features
Its customer focus is not limited to the buyer experience. Amazon provides various tools and resources to help sellers manage and grow their businesses on the platform:
Fulfillment by Amazon (FBA): This service allows sellers to store their products in Amazon's fulfilment centres and have Amazon handle the shipping and customer service for their orders.
Advertising: Amazon provides various advertising options, such as sponsored products and sponsored brands, to help sellers promote their products and increase visibility on the platform.
Inventory management: Amazon provides tools to help sellers manage their inventory, including forecasting tools and automatic restocking options.
Order management: Amazon offers tools to help sellers manage and fulfil orders, including tools for tracking and processing returns and exchanges.
Customer service: Amazon provides resources and support to help sellers handle customer inquiries and complaints effectively.
Business intelligence: Amazon offers tools to help sellers analyse and understand their sales data, including tools for tracking sales trends and identifying opportunities for growth.
By providing a supportive and customer-focused environment for sellers, Amazon can help them succeed and drive more sales for their products, which of course boosts its own revenue. That's why seller fees contributed $120 billion out of total revenue of $386 billion in 2020.
Innovation nation 
Amazon is a company with a long history of innovation. Over the years, Amazon has consistently pushed the boundaries of technology and business models to stay ahead of the competition.
In 2004, Amazon established Lab126, a dedicated research and development laboratory. It is responsible for the development of Amazon's hardware products. The lab is known for its secrecy, and little is known about its inner workings or the projects it is currently working on.
One of Amazon's early innovations was the introduction of its customer review system, which allowed users to leave reviews and ratings for products. This helped to build trust and credibility with customers, and has since become a standard feature on many e-commerce websites.
In 2002, Amazon introduced its Amazon Web Services (AWS) division, which provides a range of cloud-based services to businesses and organisations around the world. This has been a major contributor to the company's success, and AWS is now one of the leading cloud computing providers in the world.
One of Amazon's groundbreaking innovations was creating a new way to sell an existing product. In 2007, the company introduced the Kindle, a popular e-reader that has since evolved into a range of devices including tablets and smart speakers. 
Preferred book formats of US readers from 2011 to 2021.
In 2014, Amazon introduced its Prime service, which offers free two-day shipping and a range of other benefits to subscribers.
Some specific areas that Amazon has been known to be interested in or invested in include:
Artificial intelligence and machine learning: Amazon has a number of research groups focused on developing and applying AI and machine learning technologies to a variety of areas, including natural language processing, computer vision, and machine learning models for prediction and decision making.
Robotics: Amazon has a number of initiatives related to robotics, including the development of autonomous mobile robots for use in fulfilment centres, as well as the development of drone technology with the goal of improving efficiency and reducing costs of delivery.
Cloud computing: Amazon's cloud computing business, Amazon Web Services (AWS), is a major contributor to the company's success and is a leader in the cloud computing market. AWS offers a wide range of cloud-based services, including computing, storage, and database management.
Internet of Things (IoT): Amazon has a number of initiatives related to the Internet of Things (IoT), including the development of connected devices such as the Echo smart speaker and the Ring home security system. The company also offers a range of IoT-related services through its AWS division.
Amazon Lesson #9 for marketplace entrepreneurs
Build your marketplace business with a clear vision, map out your growth model in detail, and follow a proven process to test and implement it.
Diversify revenue streams by bringing them back for more
Amazon has diversified its revenue streams through a number of different strategies. 
Expanding beyond online retail: Amazon started as an online retailer, but it has since diversified into other areas such as cloud computing (Amazon Web Services), digital media (Amazon Prime Video and Amazon Music), and advertising.
Developing new products and services: Amazon has introduced a wide range of new products and services, including the Amazon Echo and other smart home devices, the Amazon Fire tablet and other hardware products, and the Amazon Marketplace for third-party sellers.
Acquiring other companies: Amazon has made a number of acquisitions over the years, including Whole Foods, PillPack, and Zappos.com, which have helped it to diversify its revenue streams.
Sometimes Amazon prefers to invest in new ventures instead of buying existing ones: such as its Amazon Studios division, which produces original TV shows and movies, and its Amazon Music service. These investments have helped the company to diversify its product offerings and stay at the forefront of innovation.
Entering new markets: Amazon has also expanded into new markets, such as India and Southeast Asia, to tap into new customer bases and increase its revenue streams.
Paid subscription service:  Amazon Prime has had a huge impact on boosting Amazon's retail revenue streams. It provides a number of benefits to members, including free two-day shipping, streaming of movies, TV shows, and music, and other exclusive deals. Amazon has used Amazon Prime to diversify its revenue streams in several ways:
Increase customer loyalty: Amazon Prime has helped to increase customer loyalty by providing a range of exclusive benefits and perks that are not available to non-members. This has helped Amazon to build a loyal customer base that is more likely to make repeat purchases, which in turn has helped to increase its overall revenue.
Expand into new markets: Amazon has used Amazon Prime to expand into new markets by offering the service in countries outside of the United States. This has allowed Amazon to tap into new customer bases and increase its revenue streams.
Diversify its product and service offerings: Amazon Prime has allowed Amazon to diversify its product and service offerings by adding streaming services such as Amazon Prime Video and Amazon Music to its subscription offerings. This has helped Amazon to generate additional revenue streams from its customers.
Increase average order value: Amazon Prime has also helped to increase the average order value of its customers by providing free two-day shipping. This has encouraged customers to add more items to their orders, which has increased Amazon's revenue.
There are an estimated 126 million American Prime members, making it the most successful loyalty program of all time. Amazon continues to expand the use cases for Prime to leverage it as a barrier to entry.
Figures from polling firm Kantar show how dominant Prime is in Amazon's largest European markets. Over half of British households and 46.4 percent of German households have an Amazon Prime membership.
Its foray into business-to-business services is equally disruptive. For small businesses, Amazon is providing a novel offering with Launchpad, a service designed specifically for startups. One would expect Amazon to offer more financing to new ventures which will augment various ecommerce services. 
Overall, Amazon's diversification strategy has allowed it to become a more resilient and sustainable business, as it is not reliant on any single source of revenue. A case in point – when other dot-coms went bust after early growth in awareness, Amazon managed to pull through due to its investment in customer loyalty and repeat purchases.
Amazon Lesson #10 for marketplace entrepreneurs
Focus on retaining and growing your customer base with new features that add extra value to their shopping experience. Test and refine your product catalogue, quality control process and target audience on a continuous basis. This will help you avoid platform leakage and increase your marketplace's liquidity. 
If you can't beat them; buy them
In recent years, Amazon has grown its business through acquisitions by acquiring companies that align with its strategic goals and can help it expand into new markets or improve its existing products and services. 
Some examples of acquisitions that have helped Amazon grow its business include:
Whole Foods Market: In 2017, Amazon acquired Whole Foods Market, a leading natural and organic grocery store, for $13.7 billion. This acquisition allowed Amazon to enter the grocery market and expand its distribution network.
Zappos: In 2009, Amazon acquired Zappos, an online shoe and clothing retailer, for $1.2 billion. This acquisition allowed Amazon to expand its presence in the fashion industry and improve its customer service offerings.
Twitch: In 2014, Amazon acquired Twitch, a live streaming platform for video games, for $970 million. This acquisition allowed Amazon to enter the gaming industry and expand its video streaming capabilities.
PillPack: In 2018, Amazon acquired PillPack, an online pharmacy, for $753 million. This acquisition allowed Amazon to enter the healthcare industry and improve its delivery and logistics capabilities.
Other acquisitions include: Harvest.ai, a cybersecurity player, GameSparks, a game development platform, and Blink, a developer of home security cameras, while also expanding geographically with its acquisition of Souq.com, a Middle Eastern e-commerce site.
Some of the key factors that Amazon considers when evaluating potential acquisition targets include:
Fit with Amazon's business: Amazon looks for acquisitions that will complement and enhance its existing business and contribute to its long-term growth.
Innovation: Amazon is always looking for companies that are developing innovative products or technologies that can help it stay ahead of the competition.
Customer base: Amazon values companies that have a strong and loyal customer base, as this can help it expand its reach and increase its customer base.
Synergy: Amazon looks for acquisitions that can create synergies by combining the strengths of both companies.
Amazon Lesson #11 for marketplace entrepreneurs
Well, this one is pretty obvious. Don't start dreaming about acquisitions and world denomination before you have ignited the core growth of your marketplace 🙂
Leveraging a data goldmine
Amazon has leveraged user data in a number of ways to improve its services and drive business growth:
Personalised recommendations: Amazon uses data on customers' past purchases, searches, and browsing history to provide personalised product recommendations. This helps Amazon drive sales and improve the customer experience by showing customers products they are likely to be interested in.
Advertising: Amazon uses data on customers' past purchases and browsing history to show them targeted ads for products and services. This helps Amazon generate additional revenue through advertising and helps advertisers reach a highly targeted audience.
It has developed a number of advertising products and platforms that make it easy for advertisers to reach a targeted audience on the Amazon website and mobile apps. These products and platforms include:
Amazon Advertising: This platform allows advertisers to create sponsored product ads that appear in search results and on product detail pages on Amazon.com. Advertisers can target their ads based on keywords, product categories, and other factors.
Amazon Marketing Services: This platform allows advertisers to create sponsored product ads and display ads that appear on Amazon.com and other websites. Advertisers can target their ads based on a range of factors, including demographics, interests, and purchase history.
Amazon DSP: This platform allows advertisers to create and manage programmatic advertising campaigns on Amazon and across the web. Advertisers can use Amazon DSP to target their ads based on a range of factors, including demographics, interests, and purchase history.
This has helped Amazon to rapidly catch up with the two leaders in digital ad spend: Google and Facebook.
Product development: Amazon uses data on customer behaviour and preferences to inform product development and improve existing products. For example, Amazon may use data on customer reviews and ratings to identify areas for improvement in a product.
Supply chain optimisation: Amazon uses data on customer demand and shipping patterns to optimise its supply chain and improve efficiency. This helps Amazon reduce costs and improve delivery times for customers.
Key elements in Amazon's data pipeline:
Tracking customer behaviour: Amazon tracks a wide range of customer behaviour data, including past purchases, searches, and browsing history. This data is collected through Amazon's website and mobile apps, as well as through other channels such as Amazon's Alexa voice assistant.
Storing and processing data: Amazon stores and processes customer data in its massive distributed data centres, which use advanced data storage and processing technologies such as distributed databases and big data analytics tools.
Data security and privacy: Amazon takes data security and privacy seriously and has implemented a number of measures to protect customer data. These measures include encryption of data in transit and at rest, as well as strict access controls and monitoring to prevent unauthorised access to customer data.
Data integration and analysis: Amazon integrates customer data from a variety of sources, including online and offline sales data, customer service data, and data from third-party sources. Amazon uses advanced analytics tools and machine learning algorithms to analyse this data and extract insights that can be used to improve its products and services.
Amazon Lesson #12 for marketplace entrepreneurs
Good business decisions are based on the ability to collect and interpret the right information. Marketplace entrepreneurs that integrate a data analytics pipeline from the outset have a distinct advantage.
Challenges ahead
Amazon's competitive landscape is getting more complex
New technology and old foes are ganging up to take market share away from Amazon. These include physical retailers, meta e-commerce platforms, and vertical startups. 
Traditional retailers are latching onto the marketplace phenomenon by leveraging their existing bricks-and-mortar footprints as distribution hubs. Walmart launched Walmart Marketplace, while Target opened its Target+ marketplace for selected sellers in 2019.
All-in-one ecommerce platforms like Shopify offer sellers an alternative way to reach customers by allowing them to set up and manage their own online stores. This allows Shopify merchants to have more control over the look and feel of their stores, as well as the customer experience.
Shopify also offers a range of tools and services to help merchants manage and grow their online stores, including tools for managing inventory, processing orders, and tracking shipping and handling. These tools and services can be an attractive proposition for merchants who want to have more control over their online sales processes.
Specialised marketplace that focus on specific product categories or geographical locations have also been eating into Amazon's marketplace pie. Notable examples include Etsy, a marketplace focused on handmade, vintage, and creative goods and Best Buy, which specialises in electronics and home appliances.
On the global front, Chinese e-commerce conglomerate Alibaba operates a number of online and mobile marketplaces, including Taobao and Tmall that are particularly strong in the areas of wholesale and bulk purchasing.
Global recession
Weak sales forecasts triggered by the current (2022) global economic slowdown has forced Amazon to freeze its warehouse expansion, shut down research projects, and cut 10,000 jobs – the most in its history. In response the share price has tanked by more than 50% this year.
A usually sanguine Jeff Bezos has also advised caution by warning everyone to 'batten down the hatches'.
Antitrust lawsuits
Antitrust legislation is designed to protect consumers by promoting competition in the marketplace and preventing companies from becoming too powerful. These laws aim to ensure that companies do not engage in monopolistic practices, such as price-fixing or exclusionary behaviour, that can harm consumers.
Amazon has faced increasing scrutiny from regulators and lawmakers who are concerned about its potential to engage in monopolistic practices. This has led to calls for antitrust action against the company, with some arguing that it has become too dominant in the online retail space and needs to be reined in.
One of the main concerns about Amazon is that it has become so dominant in the online retail market that it is able to dictate terms to both buyers and sellers. This has led to accusations that the company is using its power to squeeze out competitors and engage in unfair practices, such as charging higher fees to smaller sellers or promoting its own products over those of its rivals.
There is also concern about Amazon's growing power in other areas, such as cloud computing and advertising. The company's Amazon Web Services (AWS) division is by far the largest provider of cloud computing services, and its advertising business is rapidly growing. This has led to fears that Amazon could use its dominance in these areas to further squeeze out competitors and engage in anti-competitive behaviour.
Overall, it is clear that antitrust legislation has the potential to have a significant impact on Amazon. If the company is found to be engaging in monopolistic practices, it could face significant fines and other penalties, which could have a major impact on its bottom line. However, it is important to note that antitrust action is often a slow and complex process, and it is not clear at this time how it will ultimately affect Amazon.
Resilience is baked in
Amazon has weathered plenty of storms in the past. Notably, the company almost went bankrupt in 2002 due to overspending without commensurate revenue growth. A brutal regime of cost-cutting was put into place with 14% of employees laid off. This tough medicine resulted in a massive turnaround, resulting in a $400 million profit in 2003.
The global recession that began in late 2007 had a significant impact on Amazon, as it did on many companies around the world. Demand for Amazon's products and services decreased as consumers tightened their spending, and the company's stock price and profits took a hit as a result.
However, Amazon was able to weather the recession better than many other companies due to its strong financial position and diversified business model. The company had been steadily expanding and investing in new areas, such as cloud computing and digital media, which helped to offset some of the impact of the recession on its core retail business.
In the years following the recession, Amazon's business continued to grow and the company became even more dominant in the retail industry.
Amazon Lesson #13 for marketplace entrepreneurs
Building an online marketplace is tough. But there are some basic values that can help founders get through the tough times:
Stay focused on your long-term goals
Apply self-discipline throughout your business
Make the tough changes when necessary, e.g. know when to pivot
---
Any questions about this Amazon case study?

Get in touch