Online marketplaces are growing at a phenomenal 300% every year, according to global payment gateway, Stripe. The United Kingdom, the third largest e-commerce market in the world, is part of that growth, with numerous homegrown marketplace startups driving e-commerce trends for 2019 and beyond.

Globally, since the rise of Airbnb in 2008, even the likes of Walmart has invested over $3 billion dollars in online expansion. An investment they would not have made had there not been a definitive promise of profits. But online marketplaces are not just limited to typical physical goods stores like e-commerce giants Amazon and eBay. 

Service marketplaces like Airbnb and Uber are becoming more prevalent. Entrepreneurs are exploring new business and revenue models, and now that the technology to build marketplaces have become more accessible, the market is diversifying in previously unexplored niches.

It is clear that multi-vendor e-commerce is the future for consumers and businesses alike, but will it be up to America to lead the way? 

UK marketplaces in the global arena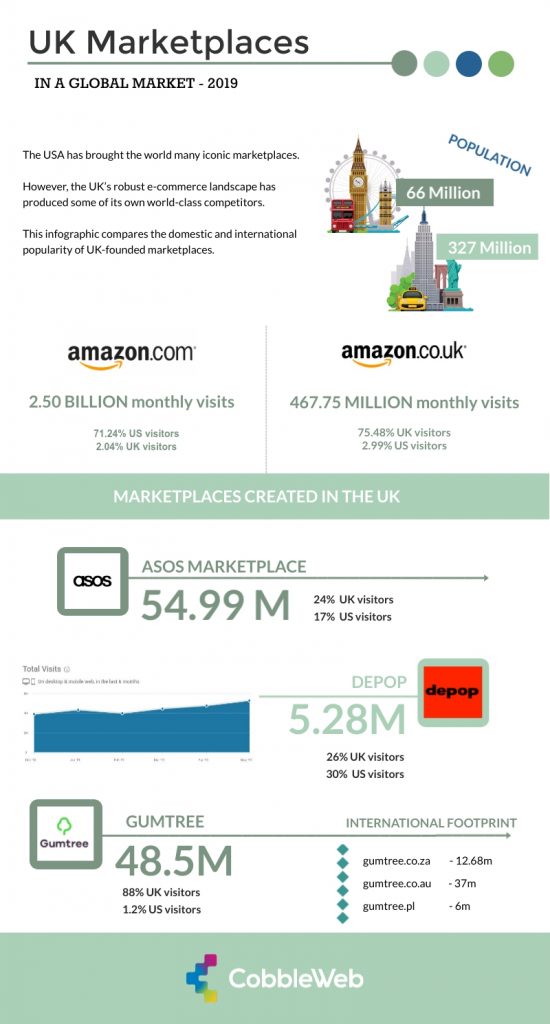 UK Online Marketplace Trends 2019
Various global marketplace trends are having an effect on UK marketplaces to different degrees.
Marketplace revenue model: Transaction vs Subscription Fees
Most UK marketplaces still earn their money through transaction fees or commission, but there is a clear shift toward the subscription model. Some marketplace startups have also diversified their revenue streams with a hybrid model that combines subscription with advertising or commission fees.
B2B Business model will dominate
While business-to-consumer is still the most popular business model, business-to-business marketplaces are growing in popularity. Market research consultants, Frost & Sullivan, have predicted that the global B2B market will grow to $6.7 trillion by 2020, twice the size of the B2C market.

One of the big drivers in the adoption of B2B marketplaces is their ability to make the procurement process more efficient and transparent.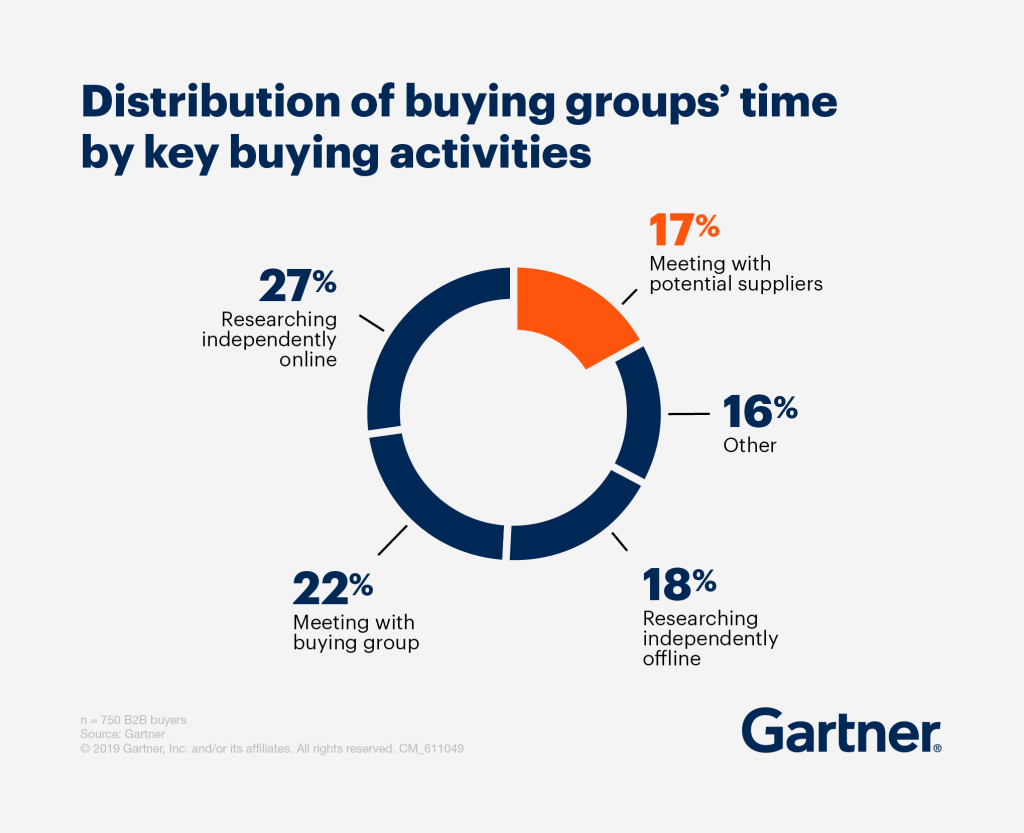 A study by Gartner has shown that the time that buyers spend looking for and vetting potential suppliers is declining. This is mainly due to B2B marketplaces features, such as quote/RFP management and the ability to compare thousands of products or services on one platform, which speeds up the procurement process.

Big players like Amazon and eBay have followed this trend by extending their consumer marketplaces to cater for B2B requirements as well, selling anything from cash registers to mannequins at massive wholesale discounts. 
The rise of marketplaces for services
Most marketplaces are still associated with physical goods, but some UK marketplace startups have started capitalising on the global trend towards marketplaces that offer multiple service providers instead.

A focus on niche markets 
Online marketplaces no longer aim to be one-stop-shops. Instead, marketplaces have begun to focus on niches, also known as verticals, that cater for specific audiences. This image by Andrew Parker, a Spark Capital VC, shows how startups are carving categories from the likes of Craigslist to create more specialised marketplaces, dedicated to only one niche.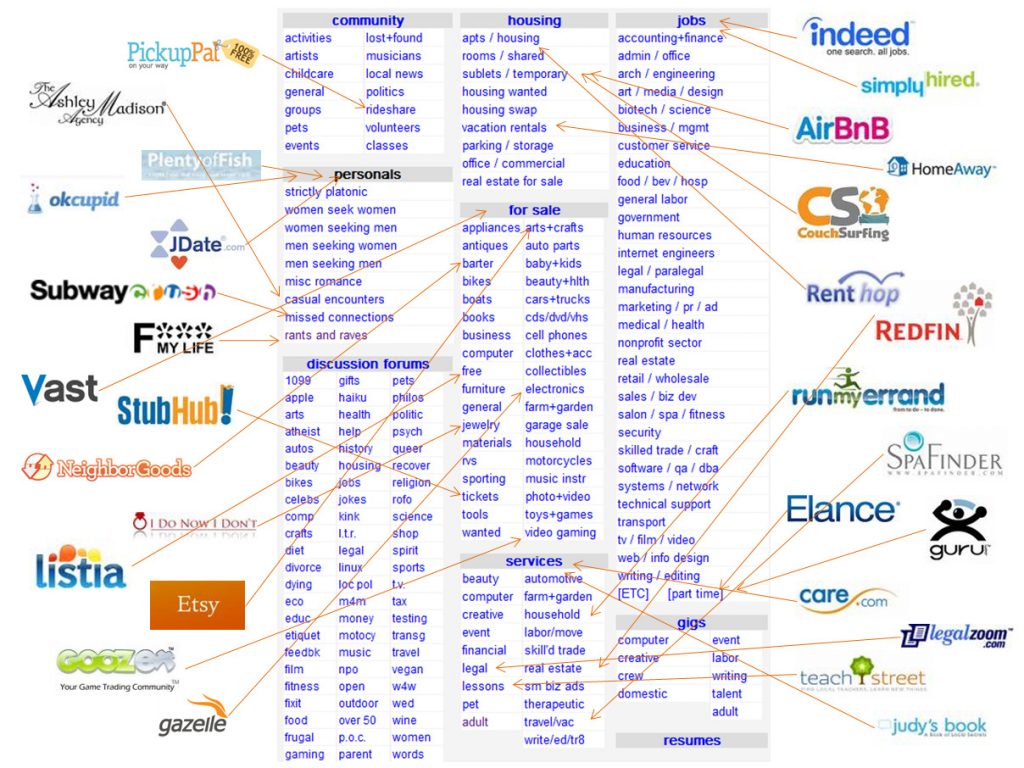 These hyper-local and hyper-vertical trends have given rise to professional service marketplaces that focus on areas like health, education, and home maintenance. Some physical goods marketplaces are also specialising in re-commerce, which is the sale of second-hand goods as opposed to stocking only new product.
How tech influences marketplace development
With nearly three billion consumers using smartphones, m-commerce has become a priority for marketplaces. Also known as mobile commerce, these transactions occur primarily or exclusively on mobile devices. It has great potential, particularly for travel and social-selling applications such as Stasher and Depop. 

Service marketplaces like Push Doctor and Chatterbox are also making the most of PC and mobile phone hardware capabilities to offer virtual services via cameras and microphones.
To find out how these trends are affecting the UK market we had a look at some successful UK marketplace startups. But first …
What do we mean by a "successful" marketplace startup?
According to the dictionary success means the accomplishment of an aim or purpose. If that were the measurement for startups however, billionaire Elon Musk remains a failure until the day he colonises Mars – ouch. 

Startups, however, don't have the same success metrics as traditional business models. Where businesses once saw profitability and stable long-term growth as their main objectives, modern startups focus on fast growth (in users and revenue) and scalability driven by rapid iteration and short term milestones.

Since classic performance measurements do not offer accurate ways to judge a startup, venture capitalists look at factors such as market opportunity, if a real problem being solved, the quality of the solution (usability, differentiation), the experience and skill sets of the team, and user growth.

UK marketplace startups that should be on your radar in 2019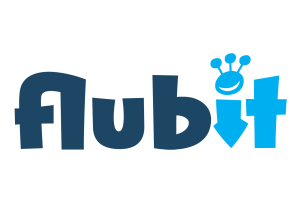 Founded: 2011

What they do: Flubit is a B2C marketplace for branded goods made popular by its partnership with MonetaryUnit, which enables Flubit to accept payment in over 40 cryptocurrencies.

On our radar because: The co-founder of Flubit has been quoted saying, "people don't care about crypto. They care about what crypto gives you." Flubit's technology to auto-convert cryptocurrency payments into the seller's fiat currency opens many doors for e-commerce and cryptocurrencies. As Flubit's traffic has taken a dive since March this year, they will need to give their customers something new soon. We want to see what happens next.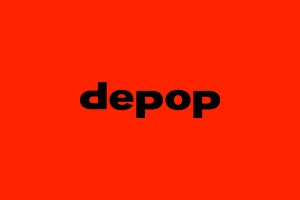 Founded: 2011

What they do: A true innovator in its field, Depop is a P2P social-shopping application focussed on fashion.

On our radar because: Last week (June 2019) Depop brought its successful marketplace startup to life with a weekend-long event held in New York City. Targeting teenage entrepreneurs, Depop is unveiling the future of multi-vendor marketplaces and mobile-commerce.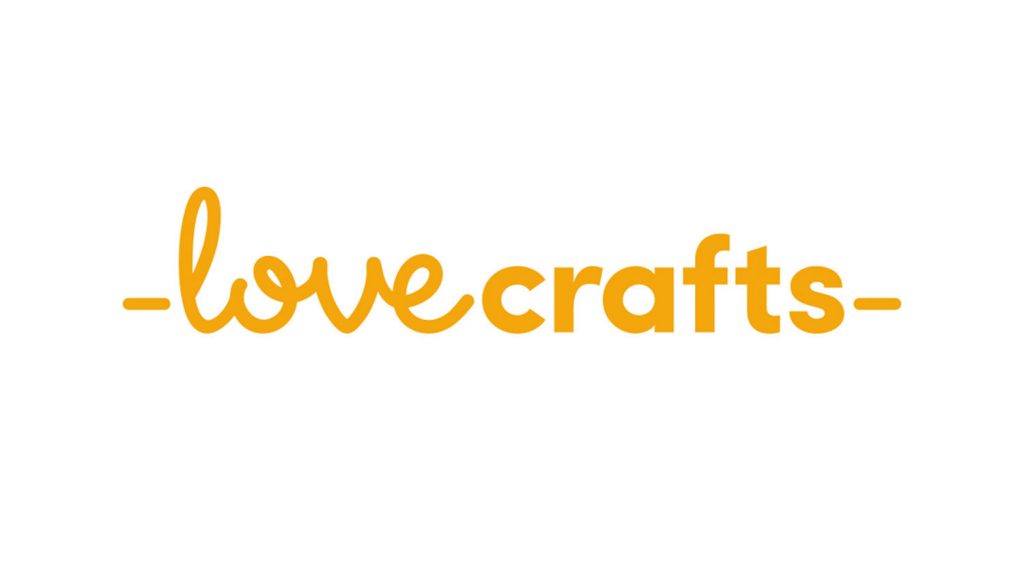 Founded: 2012

What they do: LoveCrafts is a B2B, B2C and P2P crafts marketplace that aims to achieve network effects by building niche communities within the crafting sector.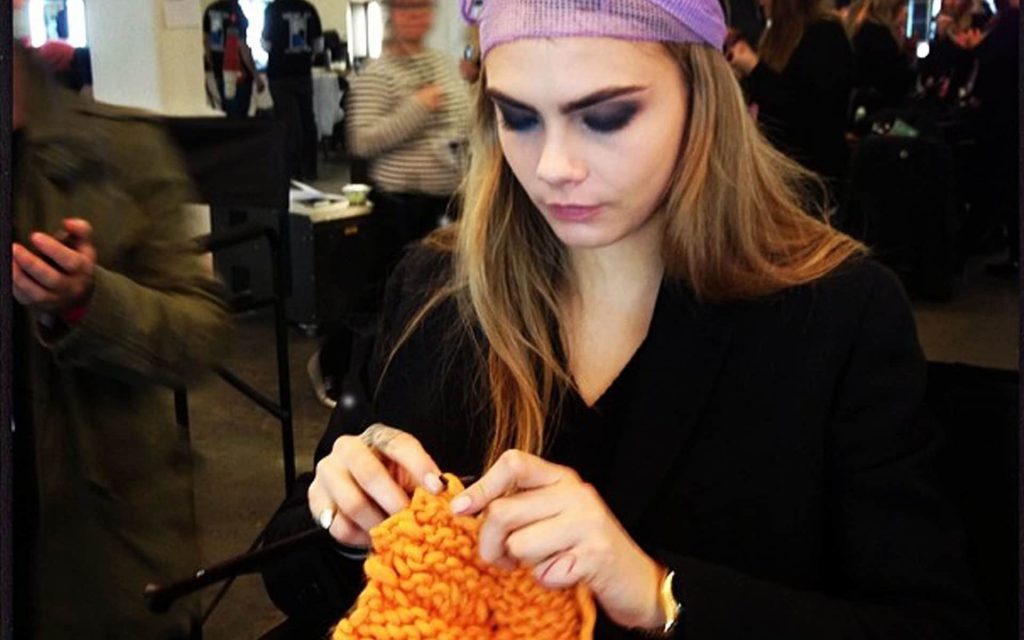 On our radar because: LoveCrafts raised £27 million in 2017 to mine this previously untapped market. According to Pew Research Centre, one-third of seniors use social media, and according to the Office of National Statistics, over 18% of Britain's population is older than 65 years. But the truth is that not only seniors knit nowadays, with many young superstars like Demi Levato, Julia Roberts, Dakota Fanning and Cara Delevigne supporting the hobby.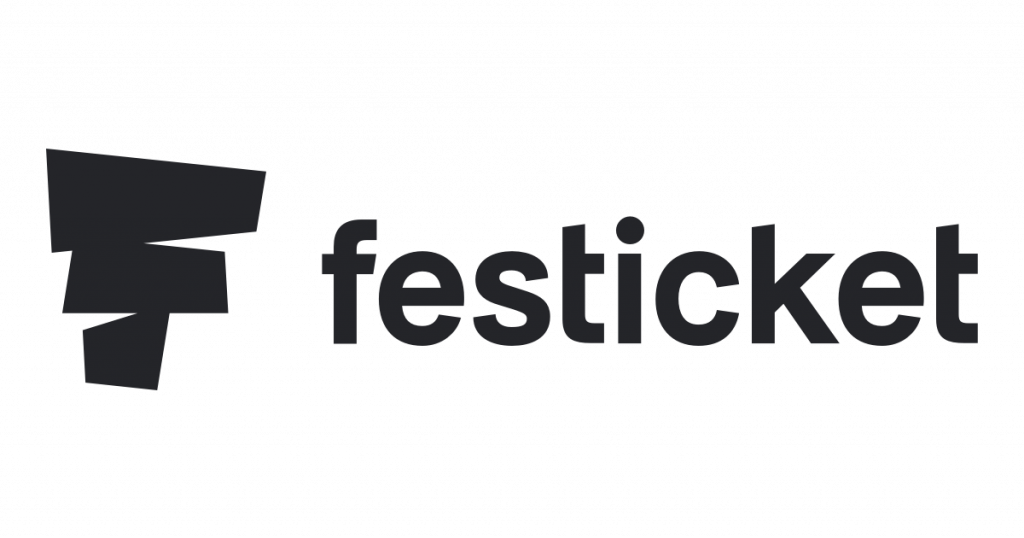 Founded: 2012

What they do: This online marketplace lets consumers find and book festival experiences including tickets and accommodation online.

On our radar because: $4.6 million in funding allowed Festicket to integrate with Spotify to bring us 'Festival Finder,' a new feature that helps consumers find upcoming festivals based on their favourite music. There is talk of an exclusive membership tier and further platform enhancements are expected later this year.

Other startups that show promise in the entertainment niche includes Noise Sharks, a B2B musician bookings platform that launched earlier this year and one of our clients, FanPass, a ticket-booking platform with over 120 thousand page visits per month.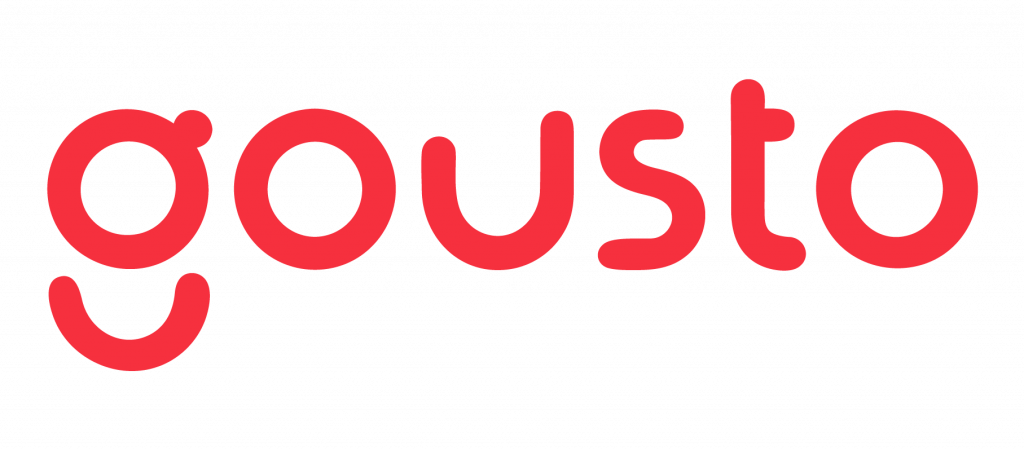 Founded: 2012

What they do: Gousto is a subscription-based food delivery platform for cook-at-home meals.

On our radar because: With the backing of investors like Unilever and Instagram health influencer, Joe Wicks, Gousto has launched a successful customer-facing AI recipe recommendation tool. Gousto says it will "continue to prioritise the majority of its investment in technology to accelerate growth." 


Founded: 2008

What they do: Farfetch is a B2C and P2P marketplace for new and pre-owned luxury fashion brands.

On our radar because: Farfetch has branched out to white-labelling tech solutions for fashion. It has now been a year since they have sealed an innovation deal with Chanel to augment their boutiques. Perhaps an unveiling this September? We watch from the edge of our seats.


Founded: 2013

What they do: Startup unicorn, Deliveroo, is a B2C marketplace that facilitates the ordering and delivering of restaurant meals. 

On our radar because: Now backed by Amazon, Deliveroo is adding new features to their driver app, such as the "Get Paid" feature that allows drivers in Hong Kong to get paid whenever they want to.
Deliveroo Editions, (Deliveroo's small pop-up kitchens that prepare a restaurant's meals specifically for Deliveroo) is another area of interest that may receive expansion, as the company expressed interest in pairing with celebrity chefs to "create new experimental concepts."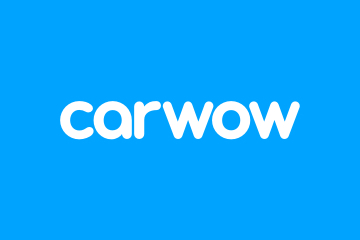 Founded: 2013

What they do: CarWow started as an automobile research site, known for good content. In time, they combined content with sales by building a car recommendation tool that uses algorithms to recommend and compare options. They are now a successful online marketplace startup for new and used cars.

On our radar because: CarWow has just begun its European invasion, predicting sales of over €200 million to be made within their first year in Spain. We wonder if they'll ever white-label their recommendation tool to cash in on the big bucks of a B2B subscription model.


Founded: 2013

What they do: Push Doctor is an online community of doctors that offer virtual GP appointments.

On our radar because: They have just announced joining forces with UP Ventures to host the Future of Health accelerator at MediaCity UK this September. Other partners include Novartis, Google, and the Salford Royal NHS Foundation Trust.


Founded: 2014

What they do: Clippings is a B2B interior design marketplace.

On our radar because: Currently, the furniture industry is worth €9.6 billion in Europe, and around $120 billion in the US, but only 6% of this spend is online. Clippings helps architects and interior designers find and install furniture and other home design products. The idea is to expand this offering into a suite similar to Adobe, but with added purchasing and logistics capabilities.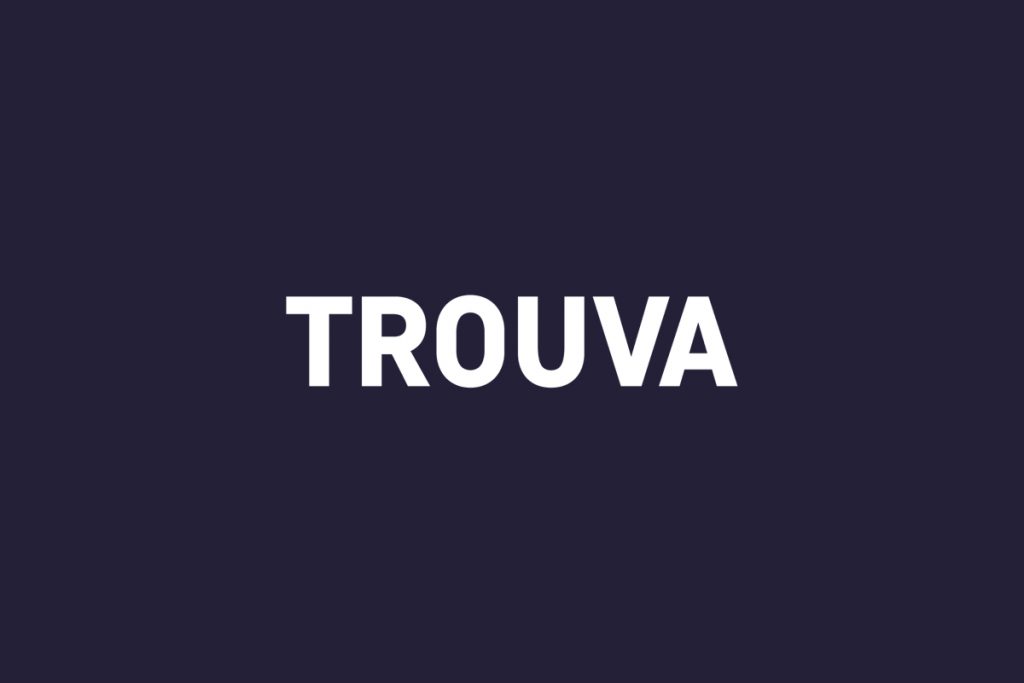 Founded: 2015

What they do: Trouva is the online home for brick-and-mortar boutiques.

On our radar because: Trouva has just signed a partnership with real estate advisors Harper Dennis Hobbs (HDH) to help its community of 500 high street stores tackle the pressure of high overheads. This urge to protect vendors in the real world (as opposed to the online one) is quite novel and opens new doors to technology within the vendor management and marketplace loyalty spheres.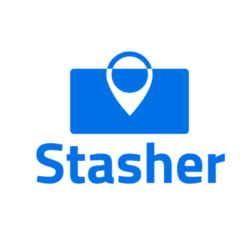 Founded: 2015

What they do: Stasher is a P2P/B2C storage marketplace – for your luggage.

On our radar because: This London-based app has been introduced to one hundred cities across the globe, setting up luggage storage spots anywhere from coffee shops to florists. With the rise of Airbnb and Uber, it is clear that people are looking for new ways to simplify travel, and this successful marketplace startup does just that. As one of the fastest-growing marketplaces in the UK, Stasher addresses a previously unmet traveller need. 


Founded: 2016

What they do: Hometree is one of the UK's first service marketplaces in the heating industry.

On our radar because: Having raised over £6-million, Hometree aims to expand their range of domestic services throughout the UK. We are excited to see service marketplaces finding a way into our homes and look forward to its integration with Smart Home technology. 

Other interesting startups that have just entered the construction and home maintenance niche include Pickr and Yottex, each focused on a different set of contract workers.


Founded: 2016

What they do: Affectionately dubbed the Spotify of textbooks, Perlego is an online textbook library.

On our radar because: The concept of an online library with monthly subscription fees has been adopted by the likes of Netflix and Spotify. If the student niche is as profitable as it looks, Perlego could grow fast and earn revenue quickly. It can also change lives, affording millions the opportunity to study at a fraction of the cost. The likes of Perlego also encourages the digitisation of valuable books that will live on for centuries. In time this type of technology may begin to shape how we catalogue, sort and store books altogether. 


Founded: 2016

What they do: This successful startup is an online service marketplace for language teachers, particularly geared towards providing work for refugees.

On our radar because: Nobel Peace Prize winner and German Chancellor Willy Brandt famously said, "If I'm selling to you, I speak your language. If I'm buying, dann müssen Sie Deutsch sprechen!" 

With Brexit looming, the UK's ability to foster foreign relationships and trade agreements is more important than ever. This application has the ability to solve the unemployment crisis refugees are faced with while providing real value to the nation.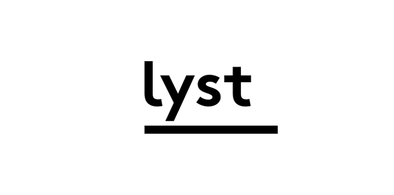 Founded: 2010

What they do: Lyst is a B2C marketplace that sells premier fashion brands.
On our radar because: Lyst is the world's largest global search platform for fashion. The consumer data obtained is shared with the site's sellers, which drives consumer-driven development for the fashion e-commerce industry. Last year, icon fashion house, Louis Vuitton, invested £100 million in the Lyst venture. We want to see what happens next!. 

Founded: 2018

What they do: As one of the newest marketplaces in the UK, Tap the Market is an online professional services marketplace for lawyers and consultants. 

On our radar because: We have not seen many platforms that allow you to contact and compare rates for professional services such as lawyers and consultants and as such, it will be interesting to see how this niche is served and how the public responds. 

Where do we go from here?
It is clear that the online marketplace sector is growing rapidly, with more opportunities than ever before. With mushrooming niche marketplaces, more opportunities are being created to pluck customers from the global e-commerce giants.

Now that consumers have more options to choose from, they no longer have to settle for poor quality service. Social media and marketplace review systems have given consumer opinion powerful sway over brand reputations. Amazon UK, for example, is rated at one-and-a-half stars on Trustpilot! 


Have an idea for a new online marketplace? Find out how we can help you make it a reality.