Welcome to the first CobbleWeb newsletter of 2020! As the world struggles with Covid-19 and economic uncertainty, we hope this update will provide some context and direction for marketplace entrepreneurs in the UK and beyond. Enjoy the read and let us know if you have any questions or suggestions for future editions.
Ahead of the online marketplace curve
The growing appetite for marketplace projects in the UK shows that CobbleWeb has truly been ahead of the curve with its longstanding focus on marketplace development services. Not only have we seen a 600% increase in enquiries this year, but the wider online marketplace space in the UK has also seen a growth spurt. Just look at the headlines.
Online marketplaces set to exceed $7 trillion by 2024
"iBe, the pan-European financial services advisory firm, has found that online marketplaces could be worth as much as $7 trillion in sales by 2024 should organisations capitalise on the full potential of the marketplace trend." – iBe Disruptors
Asos Marketplace reports lockdown growth
"In April, Asos Marketplace added 80 new independent boutiques after lockdown measures created a 'surging demand' for brands who primarily sell through bricks-and-mortar stores or at markets to have an online presence. This increase is close to 100 percent growth in brands on last year." – FashionUnited.UK
Online marketplace crowned UK's fastest-growing company raises £3m in 11 days
"SimilarWeb's April report shows OnBuy.com, having seen over 3 million monthly visitors in April alone, ranking as the fastest-growing company in the UK when considering companies with more than 250,000 monthly visitors." – Business Matters
The growth in popularity of online marketplaces, our own experience in building successful ones, and great feedback from our clients, have made it clear that our value proposition – lean custom marketplace development – is hitting a sweet spot. 
Our core philosophy remains a lean approach combined with agile methodology that puts the emphasis on product-market fit and scalability. We like to say "we build for growth and measure for performance".
Check out our presentation for more detail about our value proposition for marketplace entrepreneurs.
We worked with some exceptional marketplace entrepreneurs this year
Our approach and track record clearly resonated with many marketplace entrepreneurs as we partnered with a record number of startups, early-stage platforms and some established players over the past twelve months. 
Among others, we are delighted to provide marketplace software and platform development to these new clients, which operate in the UK, Europe, and internationally.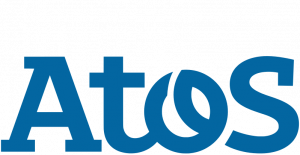 Atos is an international IT company and global leader in digital services with €12 billion in annual revenue. CobbleWeb was approached to help Atos develop advanced features, such as a multi-tier notification system, for a B2B services marketplace (similar to Upwork). The platform owner is a major public institution in France.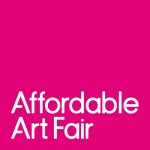 Online art sales are flourishing, so it's very exciting to help Affordable Art Fair redevelop their existing contemporary art platform for a global audience. Affordable Art Fair combines online art sales with physical art fairs in cities such as London, New York, Hong Kong, Amsterdam, Brussels and Hamburg.
Their new marketplace platform will be a foundation for scalable growth and greater operational efficiencies. Key elements of the project include CMS integration, UX design, new user features, internationalisation, user navigation, as well as category and inventory management.

Nestify has made a name for itself as a leading Airbnb property management platform (you may have noticed their ads on the London Underground). Once property owners sign up, Nestify looks after everything, from creating their Airbnb profiles and setting rental prices to looking after guest relations, housekeeping and maintenance. 
CobbleWeb not only built the main platform but also developed a complementary application for cleaners which allows them to sign up, select properties and signal availability. This mini marketplace for cleaners has resulted in better efficiencies for landlords and more flexible job opportunities for cleaners. The platform and application have so far contributed to a 30% increase in landlord revenue.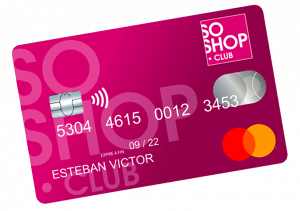 French banking platform SoShop is a neobank with a twist – it offers cashback to clients who make purchases at any of the bank's retail partners. Clients also earn money when their referrals spend money with those partners.
SoShop engaged CobbleWeb to improve their platform's system flows which has since led to a 3,500% increase in their North Star Metric: daily signups. Their platform's growing traction has also helped them raise €1.5 million in funding.
Our scalability is a marketplace entrepreneur's competitive advantage
As the coronavirus pandemic accelerates the pace of digitalisation, the competition for suitable development resources will become even more intense. We often get asked how we make sure that we allocate sufficient talent to each of our clients' projects.
The answer lies in our super-scalable globally distributed company. Years of remote team leadership, combined with the latest collaboration and project management tools, allow us to run a tightly-knit team of digital strategists, lean startup experts, user experience designers, and software engineers. 
We rely on three key elements to scale our team:
Our performance-oriented culture attracts top-calibre people
We use a highly-refined recruitment process to source qualified candidates at speed
Our international focus gives us access to a wide talent pool at competitive rates
This strategy consistently translates into budget-friendly, high-quality outcomes for our clients. Which in turn increases your marketplace startup's opportunity for success.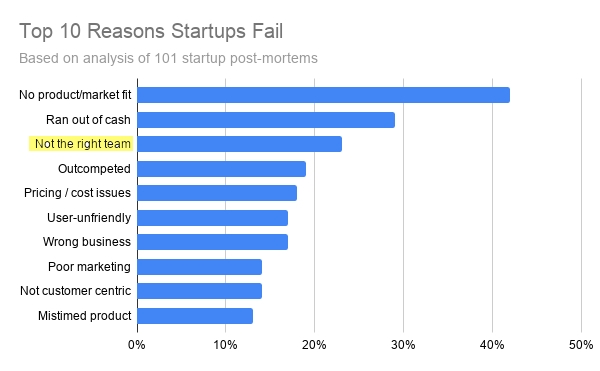 Sharing is caring
We'll sign off with a reminder that our blog contains a wealth of information to get your marketplace startup off the ground. Whether you want to learn about using an MVP to test your marketplace hypothesis or which payment system to use, you will find some handy guides or insights there. 
If you haven't yet, sign up to receive notifications of our latest blog posts. You can also forward this update to someone who may be interested in learning more about marketplace entrepreneurship.
Thanks for reading and do get in touch if you have any questions for us.